An exhibition that invites you to get engaged with your own imagination: "The Earth is Blue like an Orange"
Mohammad Zaza is a painter from Syria who has been living in Istanbul for two years. He answered our questions about his first solo exhibition "The Earth is Blue like an Orange" in Istanbul, opening at Depo on April 21st. You can visit and take a closer look at his amazing paintings at Depo Gallery until May 18th.
Interview by Ege Yorulmaz, Photo by Khaled Akil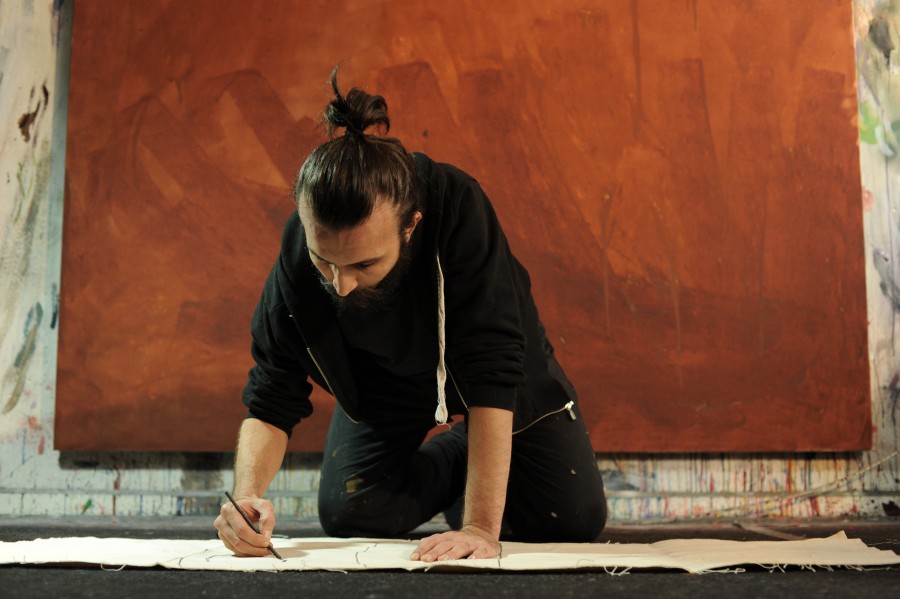 We believe "The Earth is Blue Like an Orange" is your first personal exhibition in Istanbul. Were all the works for the exhibition produced here?
Yes, this is my first solo exhibition in Istanbul and all the works were produced in my studio in Beyoglu. I arrived here 2 years ago, and since then have been working almost everyday. During this time, I have also participated in art fairs abroad, such as in London, Hong Kong and Singapore.
Can you tell us a bit about the conceptual framework and the initial motivations behind it?
I believe we are stuck and trapped in a certain kind of reality, limited by the materiality of things. Imagination is the only tool for us to get out of it and experience new dimensions of life. Surrealism is linked to this idea of escape, the release and freedom of thoughts and images. I like surrealist artists who break the norms and dare to dive into unknown worlds hidden in their subconscious. That's why I chose to name the exhibition « The Earth is Blue like an Orange », which is taken from a surrealist writer, Paul Eluard: Through my paintings, I would like the viewers to discover and dive into their own imaginary world.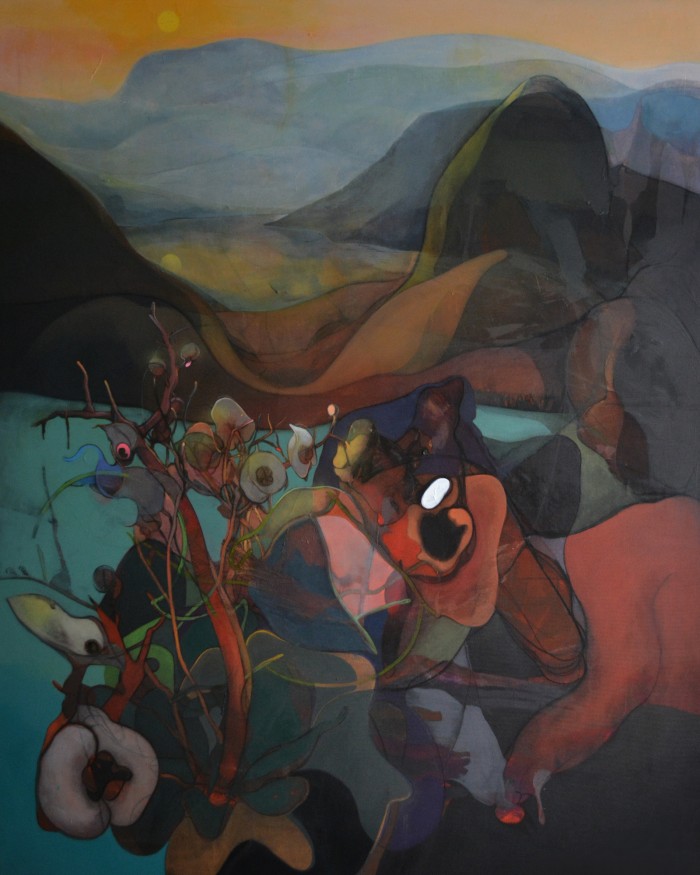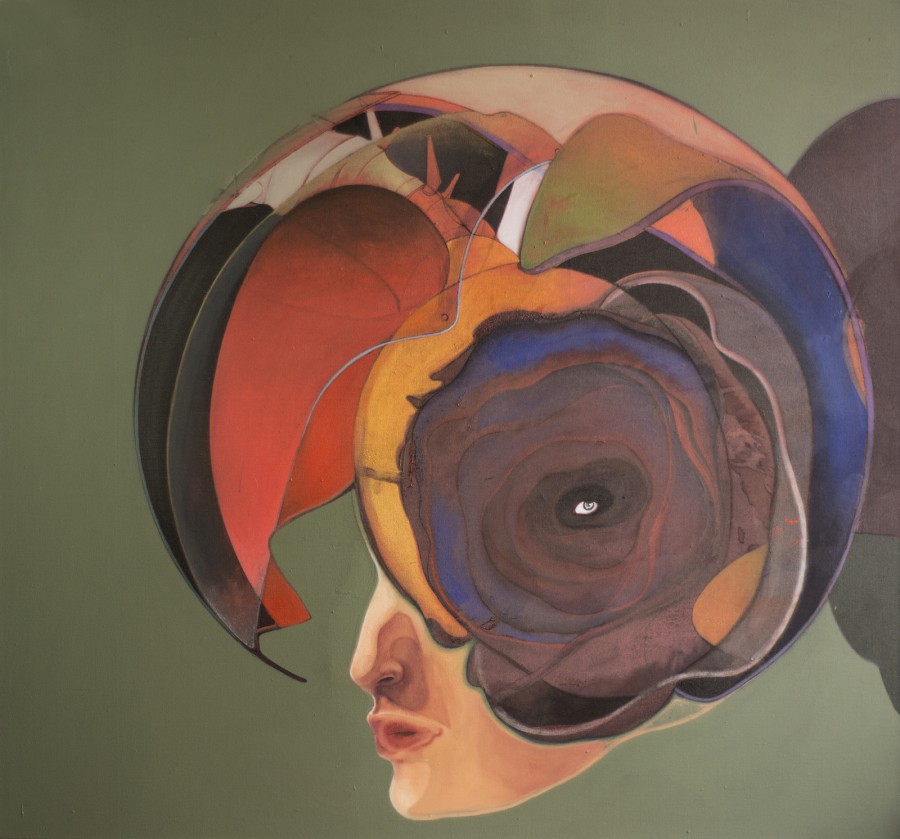 Have you been observing differences, some kind of transformation in your works and the themes and subjects you've been exploring after you moved here?
I change everyday, and so does my work. I like to think that I am not stuck into a specific topic, shape or technique. Moving from one place to another inspires me a lot; traveling for example gives me a new and creative energy. Living and working in Istanbul has been very productive, and this city has surrounded me with a good atmosphere, propitious for painting.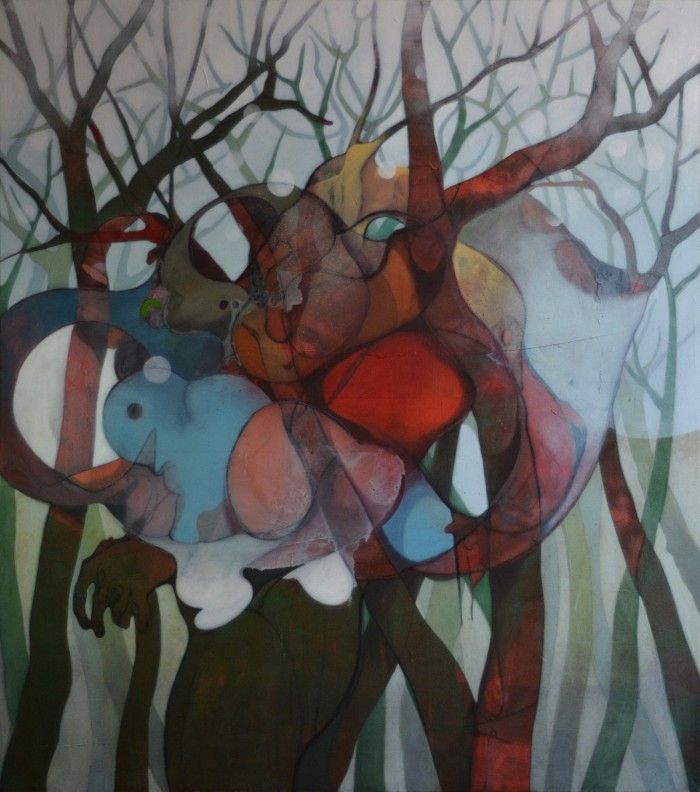 How is the Istanbul art scene treating you? How is everything working out?
Since the beginning, it has been hard to connect with people in the art world. The Turkish art scene seems to be quite closed, and galleries are mostly looking for Turkish or European artists. I feel lucky to be exhibited in Depo, and I hope that in the close future Middle-Eastern artists in Istanbul will be more visible, particularly in well established Turkish galleries and institutions.
What are your plans for the near future? What are you currently working on?
After having spent 2 years in Istanbul, I feel that the time has come for me to discover other places and new horizons. Wherever I end up, I will focus more on creating animation movies, which is something that has strongly caught my interest. After the stillness of the paintings, I am looking forward to creating some movement and bringing my drawings to life.