Sort of parody of "real" art: Dimitris Rokos
"I would really enjoy it if people saw some sort of lack of meaning or found it hard and confusing to figure things out."
Interview by Cem Kayıran
It's easy to enjoy the unique absurdity and humor in Greek artist Dimitris Rokos' works. We had a chance to talk with Rokos about his artistic approach and his independent musical collective Kormoranos.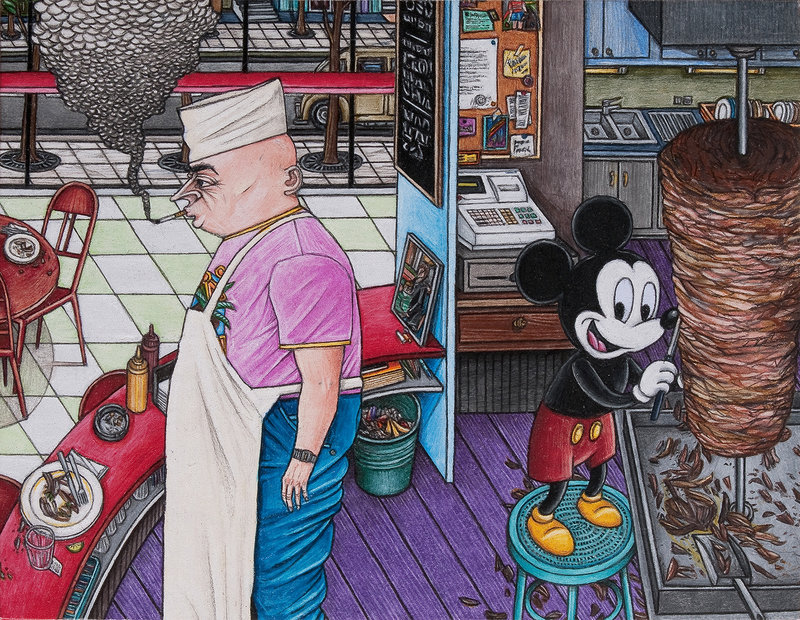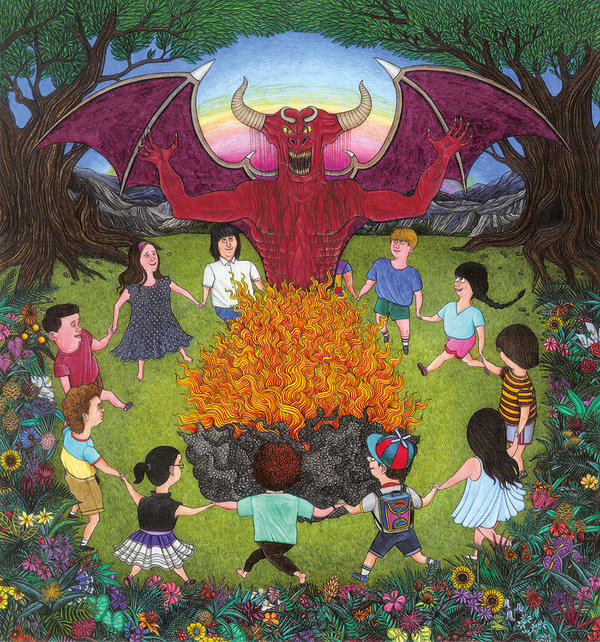 It seems like the absurdity and humor are two important elements of your works. How would you describe your inspirations as an artist?
I think what inspires me the most is other people's art. I find the very idea that someone would have the desire to express anything serious through craftmanship or any other possible type of artistic output, extremely weird, complex and exciting! And even though I've always been in awe of that (and obviously practiced it myself in one way or another), I've often thought of my personal work as a sort of parody of "real" art: a comment on how other artists – no matter the medium (music, film, plastic arts etc) – perceive life's big issues.
When you consider the Mickey Mouse selling doner kebab and a lot more details in your works, it's obvious that you love to mix different cultures and disciplines. What motivates you to create these weird moments in painting?
I love cartoons, comic books, pop music and American cinema as much as I love plain, old, everyday life, real people and societies all over the world. In my work, I would really enjoy it if people saw some sort of lack of meaning or found it hard and confusing to figure things out.
Is combining two different sides the approach for you when it comes to DJing?
Djing definitely is about combinations for me. The music you want to share, the hits, the tricks, the bold moves, the space, the people, your ambitions and your effectiveness! I'm the sort of DJ that likes to mess around with the crowd's expectations. But always get – at least the bigger part of – the room interested and dancing too..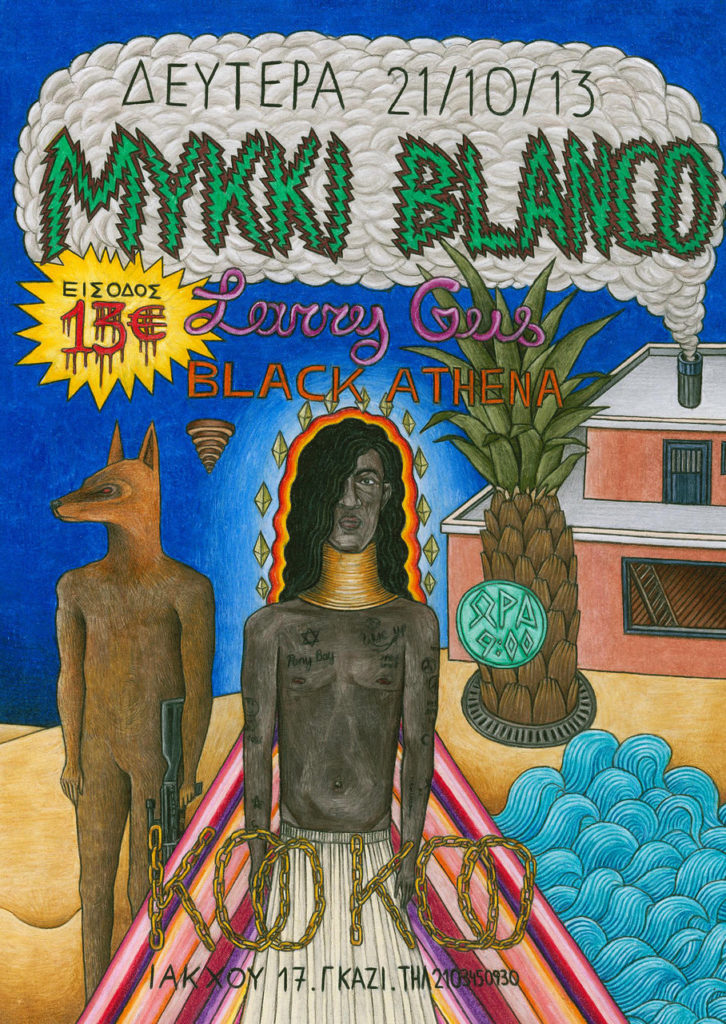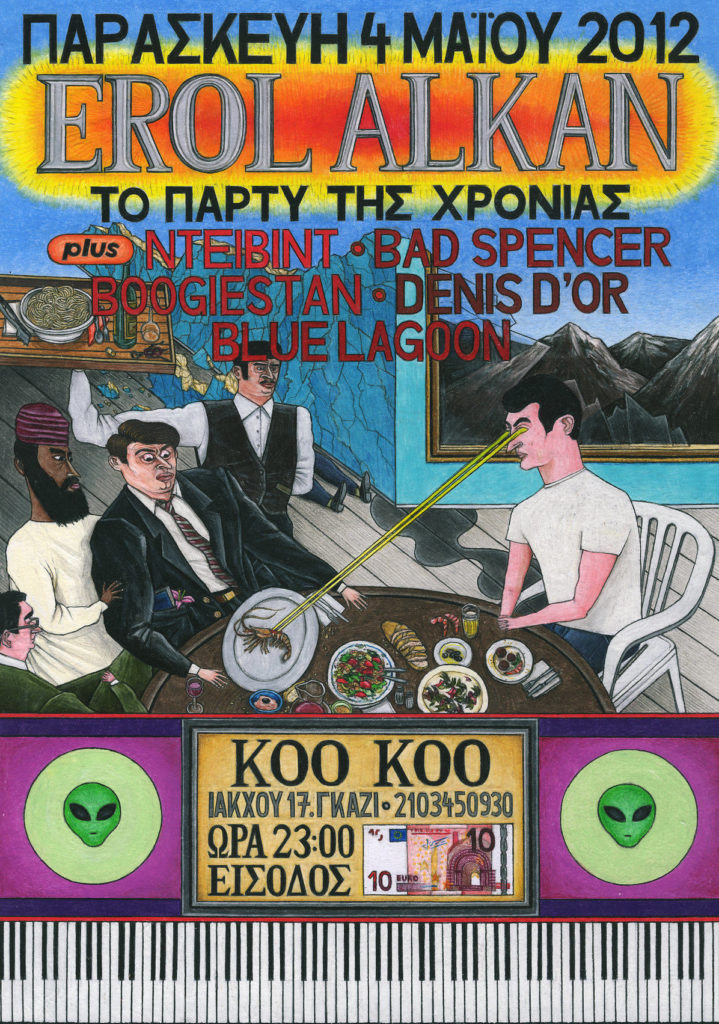 What are your goals while working on a gig poster? Do you listen to the music of the artist while working on a poster?
All the posters and record covers I've done so far, were for artists, bands and djs whose music I already knew of well and admired a lot.
In my own way, I try to stay loyal to my perception of their art's essence but not in a too obvious fashion. And when it comes to club events, I now see I very often like to promote a slightly awkward feeling, as if partying was not as fun, light and exciting as it's usually advertised to be.
Do you prefer to start a new work for a gig poster rather than using an old work and make a new design with that?
Yes, as far as gig posters and commissioned artworks are concerned, I always prefer to start something new, completely based on whatever the specifications might be and – if needed – have all the possible titles/info/details as integrated as possible.
Kormoranos hosted many musicians and bands such as The Fiery Furnaces, Zita Swoon, Mykki Blanco and Breakbot in Greece. Since you've been active for almost 15 years, what is the role of Kormoranos in Greece's music scene according to you?
When me and some friends started this thing in 2002, we had absolutely nothing else in mind other than have ourselves and some people that we thought might feel the same way to enjoy bands and djs we would not get to see otherwise. Now, fourteen years later, I reckon we actually did a lot of interesting things, in a way that we always tried to respect our audiences, keep the thing fresh, updated and honest! Never having a serious business plan was really not the wisest choice, but we got – and still do, of course – to meet great people (artists, collaborators as well as "fans") and give our own little push to the Athens music scene that we now believe flourishes, despite times being harder than when we first began..
What are the upcoming projects with Kormoranos for the rest of the year?
We have a dj gig with Alexis Taylor from Hot Chip in October the 27th, a live show with one of our favourite Greek bands at the moment, Acid Baby Jesus, in December, another clubnight with Lena Willikens from Germany later and a lot of our own smaller parties around Greece in between.
Personally, I will soon release a music video I recently made for Greek indie-pop singer/songwriter Σtella's new LP, do a couple of album artworks for foreign labels and hopefully arrange a solo exhibition (and a publication) strictly based on my illustrations.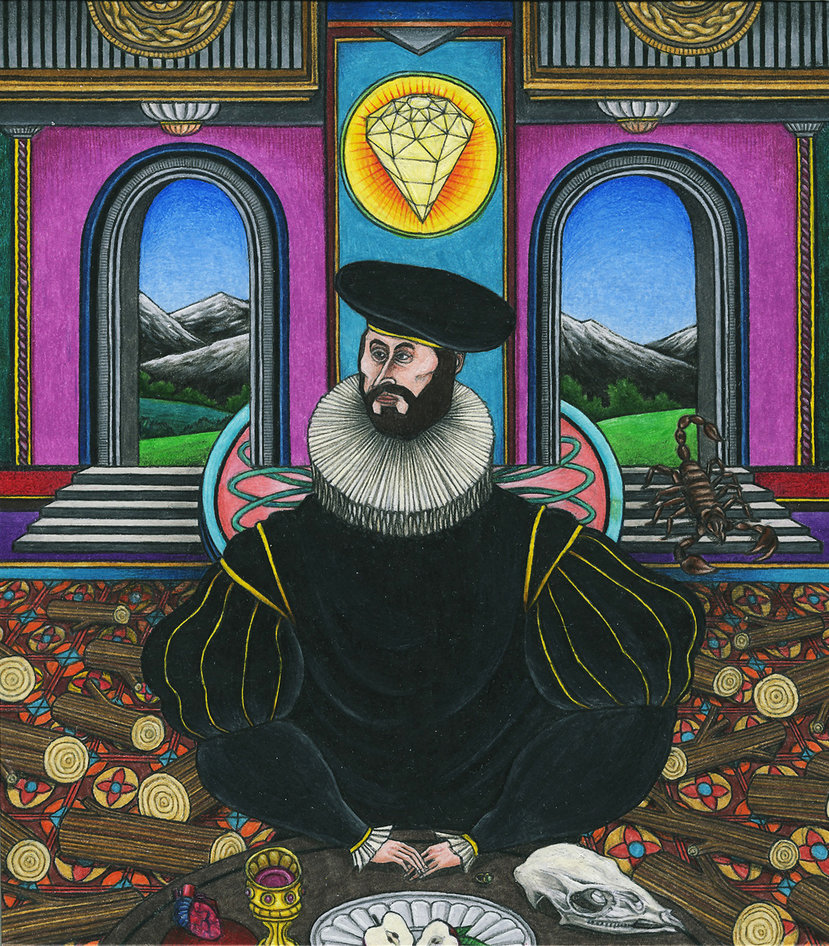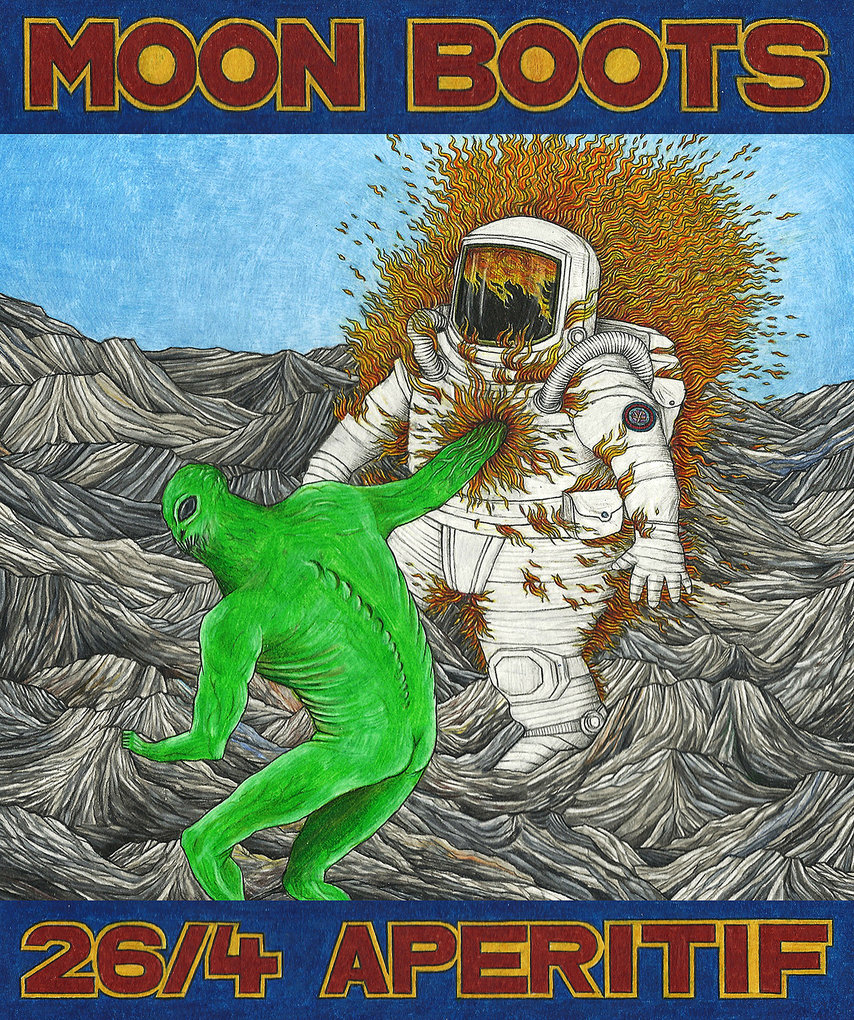 You've been publishing some graphic novels in Greek since 2008 under the name INKPRESS. How would you describe the bond you see between comics and music?
That was an idea my good friends – and graphic novel artists and illustrators themselves – Ilan Manouach and Harry Lagoussis had a few years back: to translate and publish some of their favourite – or even greatest – American underground comic books in Greek ("Schizo" by Ivan Brunetti, "Like a velvet Glove Cast in Iron" by Daniel Clowes, "I never liked you" by Chester Brown etc). And I personally like being involved – even a little – in as many different kinds of art projects as possible, cinema, music, books, theater, you name it!
I feel like your works also convenient to work in comics. Do you have plans in that area in the near future?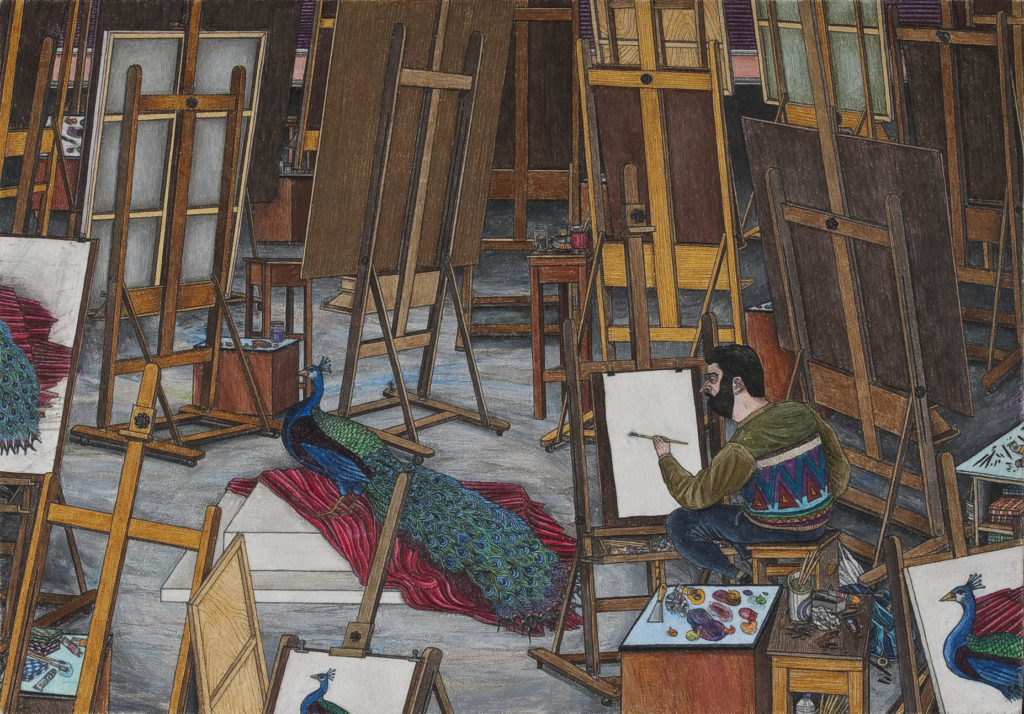 It's obvious my work is much influenced by comics aesthetics. But it's the narrative part I'm not at all familiar with. I might like to give it a try at some point maybe but only in the most abstract storyline possible…