Moving in the darkness, running towards home: 'RAN'
After speaking to Mo Loschelder on Berlin, the birth of techno culture and the women in electronic music, we are now with the young woman producer RAN from Berlin.
Interview by Ekin Sanaç, Photo by Giorgia Malatrasi
Hüma Utku recently released her first album Her Trembling Ceased under the moniker RAN through Partapart Records. Her Trembling Ceased creates a world to enjoy exploring, which stretches out from deep ambient textures towards tranquilized tensions. RAN released her first video, directed by herself, shot by Giorgia Malatrasi and edited by Barbaros Kayan, and she will be releasing her Remixes EP Stories Retold in a few days. What a great time to talk to her on her own story, her inspirations, her experiences and Björk.
How did you decide to produce music under the name RAN and what does this name, which is the abbreviation of "Roads at night", mean to you?
Actually I've been working on electronic music since 2007 and for about five years I had another moniker, but the period just before I left Istanbul and the year following my relocation to Berlin was a time of immense change, to say the least. As the pieces I worked on in Berlin, started to stack up, I could really see this was turning into a new project. Roads at Night is simply about watching the road through a moving car's window during a night time travel. The name also reminds me of moving in and into the darkness, reaching another point on the way and a state of hypnosis somehow. And quite by chance, the abbreviation RAN, turned out to be related to running as in running away. All of these came together and depicted my new project.
How would you describe the time period that you wrote the songs for your first album Her Trembling Ceased? Please tell us about the creation span of the album and your emotional state.
I have produced all these piece at a time where there was a severe downfall and rebirth in my life. I spent quite a long period of time, just learning German and observing the happenings around me. For a lot of reasons it was pure chaos, I had to unlearn and reconstruct a lot of things from scratch. Needless to say, this period was also a very productive one as well.
You live in Berlin and you are in touch with female:pressure. female:pressure has recently released the latest survey they've done on the share of woman artists in festivals, clubs and labels. The results are not shocking of course. Through your own experiences as an artist, how do you evaluate the reasons and the results of these statistics?
It's quite an alarming picture, yet I believe this subject should be approached in an objective way. I mean it's important to know if the issue is the visibility of women artists in in this genre or if there really are not too many women interested in producing this music. Yes there's an undeniable rejection towards feminine power in most places in the world, this manifests itself in different ways and levels. We have countless stereotypes planted in our brains about sex and gender. Almost every time I tell people I make music, the first question I get is if I sing, so to speak. When I tell them I produce electronic music, it's surprising to many. This is just a small example, so many women from all kinds of backgrounds and professions feel as if they have to respond this type of expectations and unfortunately construct their lives accordingly. Yet it's important to also consider the other side of the coin; as the gender based expectations that men are supposed to fulfil, the visible violence is less so it's perceived differently by the society. So in my opinion, this subject should not only be discussed in terms of sex but also gender.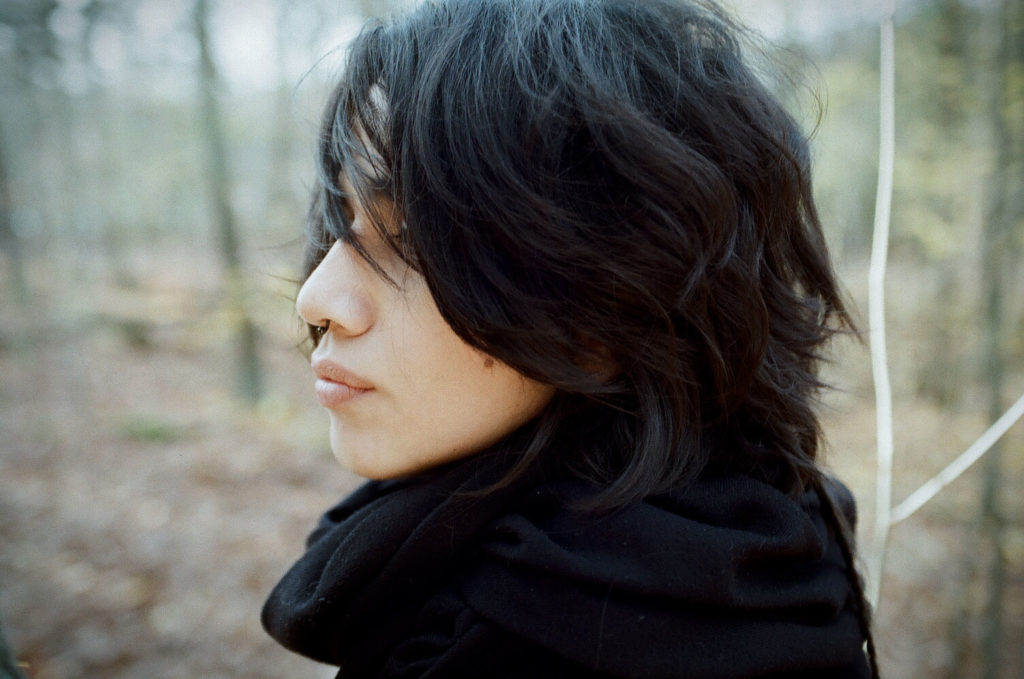 In her interview on Pitchfork, Björk associates her declaration of how she has been ignored as a producer of her own albums to the Pandora box opening. And she finishes the interview saying how she smells a new wave of feminism in the air. What makes you think somethings are changing? And where do you think this change should start from?
To me, the mere fact that people are talking about this topic more often indicates we have reached a different point in the process of change. It is extremely important that artists as established and visible as Björk talk about these issues still taking place even when she reached such a high level in her profession. This has been a hot topic since she gave that interview which I believe has touched many of us. Personally, this gives me hope.
The ambience of your album is made by songs that transfer through tranquillity, darkness and tension. I can say that there is a very strong feeling of a journey from start to the end. Can you describe this journey for you? From where does it begin? Where does it go to?
It's really not that easy to answer this one. Yes, the album tells the story of a journey. Also the names of the tracks play a big part in it, I must say. Being destructive, being ruined, silence, confrontation, to grow mature and getting back on the road; are some of the themes in the album but of course it's up to the listeners' interpretation. I guess I can't explain more.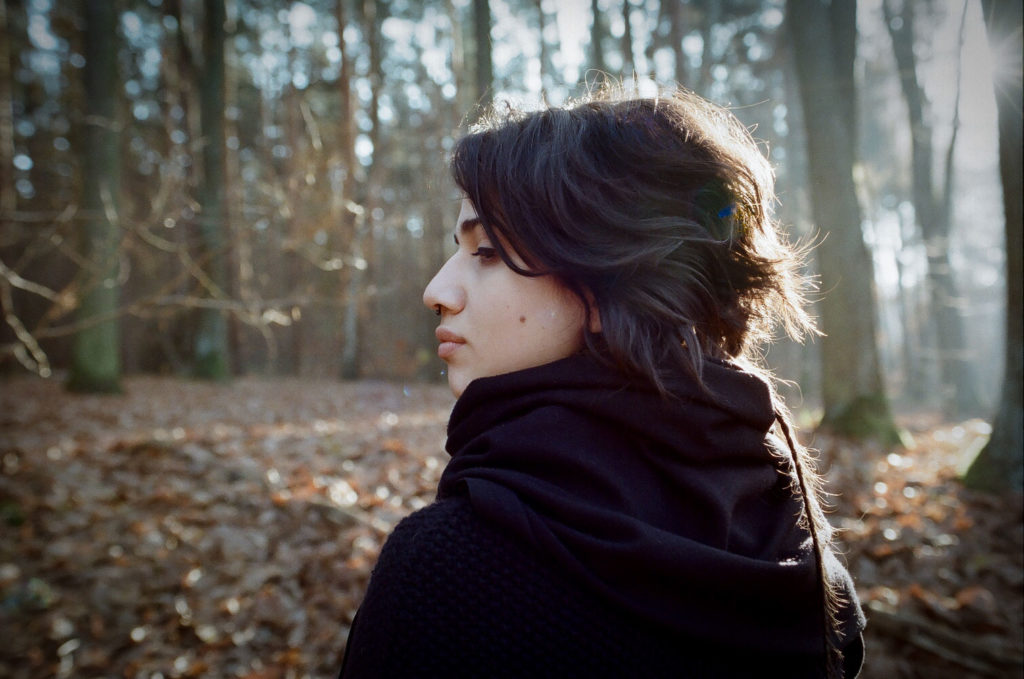 You said that Her Trembling Ceased gets its name from the book Women Who Run With The Wolves. What affect does the book have on the theme of the album?
The phrase that the album is named after, is from a Japanese folk story, that's been mentioned in this book. It's about a courageous, yet vulnerable woman's embarking on a journey to help her husband, who has lost all his inner piece after coming back from a war. At the end of the journey, there's a fearsome bear living alone in the woods that she has to confront. In psychoanalytical reading of this story, all characters are different parts of a single person. For me this period was parallel to the story and when I reached the phrase ...a deep peace settled over her and her trembling ceased, I had found the name for the first piece I composed for the album as well as the name of the album itself. At the end of the album you can listen to me reading that part from the book. The cover art, which was illustrated by my sister Şima Utku, also depicts that very moment.
You announced that the Remixes album will be out within a few days. How did the remixes in the album come together? Who's on it?
This remix EP is a bit different than what we're used to. Normally a piece is chosen as the single and different artists remix it. Personally I always enjoyed being able to pick which piece of music I want to remix, so I wanted to give this freedom to the artists who would remix the tracks.
Murat Karabacak, who I spent some time working on music production in my university years with, picked BULBand remixed it under the moniker Captain Zap. Mondual, the duo that was my first pick when I was asked if I had any wishes for remix collaboration, picked Ruins. NEWGRANGE, an artist from Ireland who reached me via soundcloud to propose to do a collaboration, remixed Ghost of the Child. My friend Sadu, who lives in Berlin, works in the music industry and also is a DJ, wanted to remix Driven by the Demons. Every single one of these producers blended my pieces with their genuine style and sounds, and I find this gratifying for all of us.
Of course, the fact that Partapart Records really respects and supports the creative decisions their artists make, helped tremendously. So we called this album Remixed: Stories Retold, as it really was the case.
Are you planning to stage RAN live anytime soon?
Yes, I'm already working on performing live in Berlin. Soon!
What's next for RAN?
The video for the track, Her Trembling Ceased has gone online recently. The Remix EP will be released on May 5th. At the moment I'm working on live performance and promotion across Europe. To take part in compilations, join some contests and collaborating with other artists are some of the plans I have.