Women on Patti Smith: "Horses" turns 40!
A seminal records from music's past remembered by today's female artists…
Compiled by: Cem Kayıran, Ekin Sanaç – Illustration: Sedat Girgin
Patti Smith's Horses, a key record for an alt-rock scene that would become powered by personal introspection, turns 40 on 13th of December.
Cited by many as being the fist art-punk record, Horses built on the garage-rock tradition of the mid-70s New-York scene, with a variety of influences driven in an innovative atmosphere. The result was an enduring legacy that remains an inspiration and surprise to listeners 40-years later.
To celebrate this timeless record, we asked some of today's most exciting female musicians about their feelings towards Horses and Patti Smith. Below you can read the words from Sanae Yamada of Moon Duo, tUnE-yArDs' Merril Garbus and her sister, who brought Patti Smith's music to Garbus' house, Ruth Garbus, Monika Heidemann from Heidemann and The Juan MacLean, Shilpa Ray, anAmerican musician who has performed as an opening act for Patti Smith, Dutch musician and composer Jessica Sligter and İpek Görgün, Yasemin Mori and Dilara Sakpınar from the Turkish music scene.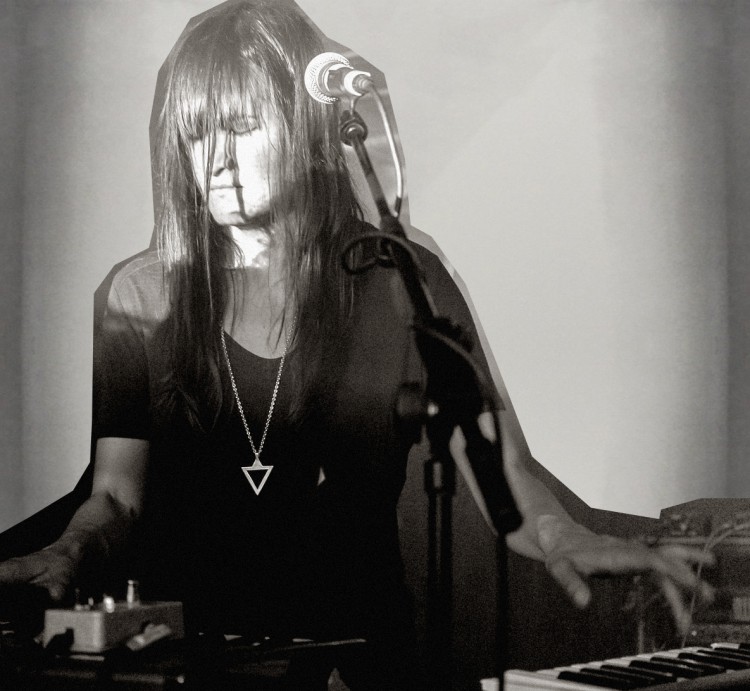 Sanae Yamada (Moon Duo)
I bought a used cassette of Horses sometime in late 1997, at a hole-in-the-wall record store that I passed every night walking home from the cafe where I worked. I was barely into my early twenties and had moved to Seattle for reasons I didn't quite understand. I lived in a tiny, grimy studio apartment where I spent most nights alone smoking joints and listening to music. I didn't know anyone in the city or anything, really, about life or myself. I didn't know much about Patti Smith either, but I was drawn to her image on the cover of the album, to the strength in her face. She looked like someone who had the knowledge I lacked. I played the tape. Then I played it again, and again, and again. I loved Break It Up most of all, especially the third verse, " I could feel my heart, it was melting/I tore off my clothes, I danced on my shoes./I ripped my skin open and then I broke through./I cried, 'Break it up, oh, now I understand./Break it up, and I want to go'" and the end, when she screams "Break it up" over and over. It was everything I desired but couldn't articulate – to shatter the world I had known, to revel in the ruins and throw open the door to the world. Horses is permanently entwined with that time for me – when I was young, lost, lonely and hungry for life and art and passion – and it has whispered its influence into everything I have done since. Even now I prefer to listen to it at night, by myself. Its like a private communion with an old dream, with my younger self and this sense I had at the time of the future stretching open like a endless abyss, terrifying and magnificent. Now I am in that future, and the past glimmers through in shining silver ribbons.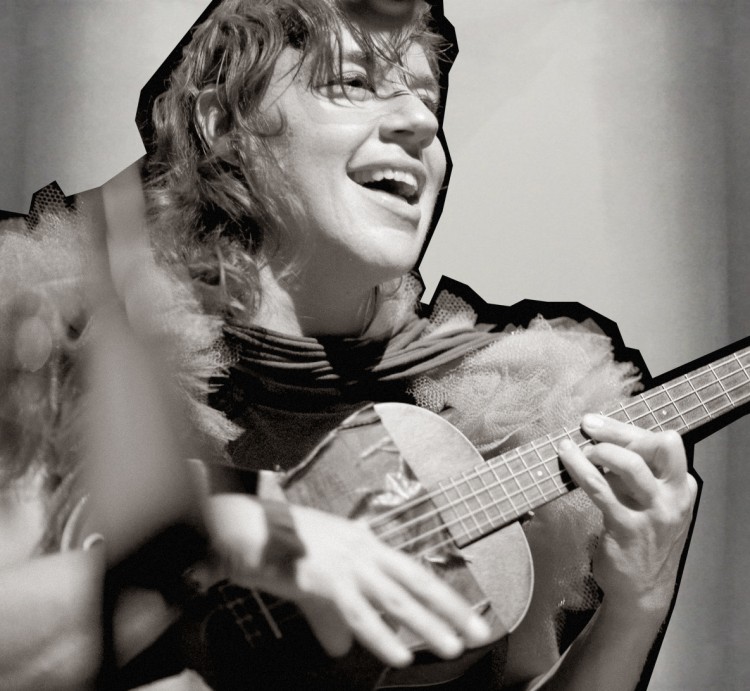 Merril Garbus (tUnE-yArDs)
My sister was the first in the family to have a copy of Horses. I was into different music then, in my early 20's, more hip-hop and African, so the thing that grabbed me the most at that point was the cover. I remember being fascinated by her look: dressed like a man, a little sloppy but severe, masculine/feminine. She seemed to own a lot of power, only available when she felt giving it.
Over time I've learned to appreciate every moment of this music: an unrestrained female voice, yowling from the gut with utter freedom; stream-of-consciousness poetry over rock and roll, spit out like bebop; a woman singing about a woman (unheard of!) And, quite unusually, a band that followed her, that was fed by her. Which women since have so eschewed gender roles, have commanded a band with such authority, have inspired generations of young voices, male and female?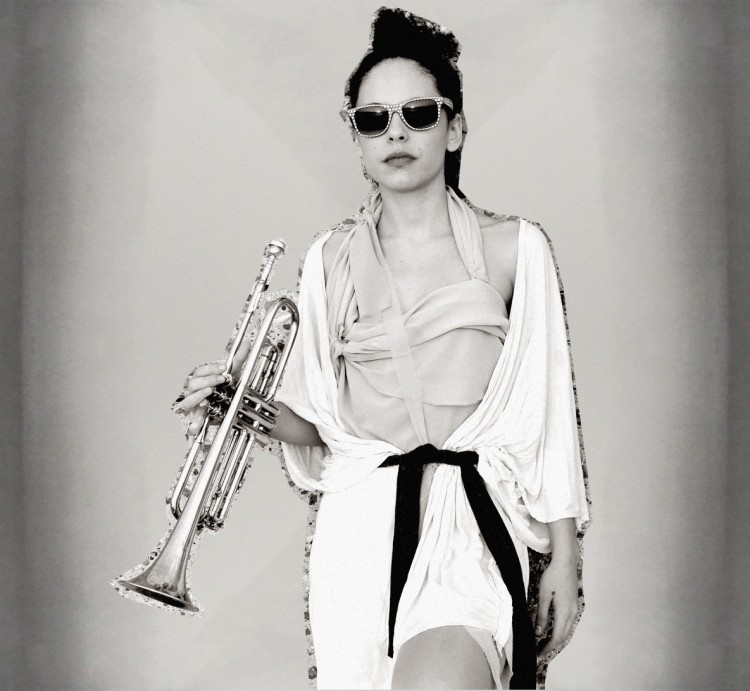 Yasemin Mori

I was around 15-16 and fell in love with Velvet Underground. A friend who collected all the Velvet Underground records, copied them all for me. It's interesting, when you discover Velvet Underground once, all the musicians and writers related with them becomes something injected to your blood… I was constantly following beat writers. During the late 80's, when MTV started to control the new generation, I was busy inhaling the 70's spirit.

Patti Smith was teaching me, singing Horses into my ears, with a delay of 15 years. It was the first time I was listening the love of poetry and music in a woman's voice. She took me on a ride on a horse with her attitude, imitating Native Americans while overthrowing the American ideology. I was thinking that "Because The Night Belongs To Lovers" was so poppy. I couldn't stand the things I heard on the radio back then, till I heard that amazing song in her concert in Cemil Topuzlu. That song grabbed me. In 1999, right after her show in Cemil Topuzlu, I was lucky enough to meet some people she knew from New York and they invited me to join them in The Marmara Hotel. After an exciting wait in the lobby, the beloved lady joined us and I paid my respect with my adoration to her. The night went on in Pupa which was located right in front of the sea in Arnavutköy. With the two courageous human being who recorded that amazing album, full of the soul of 70's, Patti Smith and Lenny Kaye, we spent the night listening to reggae and watching the Bosphorus. It was like a dream.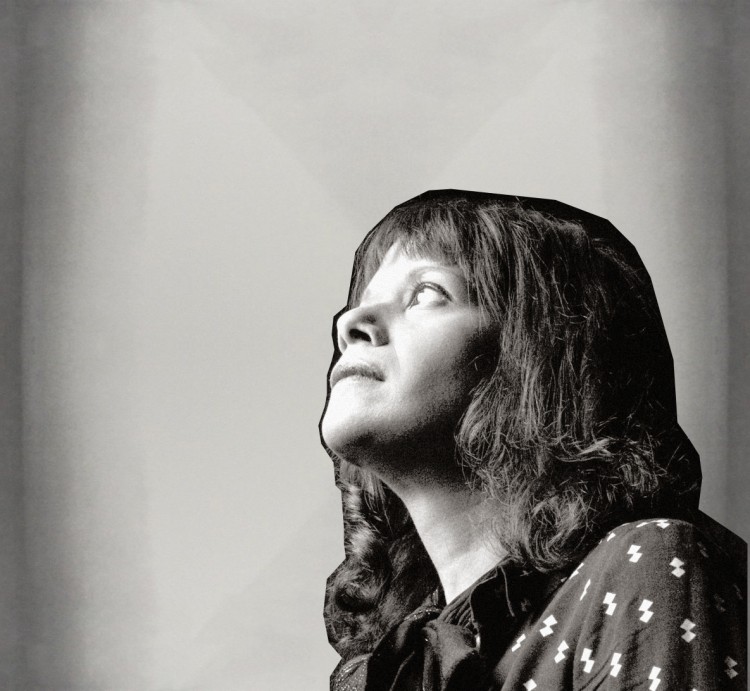 Shilpa Ray
I picked up Horses when I started high school. I saw a PBS documentary about the history of Rock n Roll and the section about punk featured Patti Smith. In a world of empty cheerleaders and beauty pageants I had never seen a woman have that much abandoned fun on stage. It was a very impactful image for me. I got a copy of Horses and never looked back.
The album represents to me being a teenager. It was part of my secret world along with other albums I picked up at the time. There is a lot of young spirit in this album. And it taught me that anything goes. You can write songs that have other ideas beyond "boy meets girl" and other boring love songs.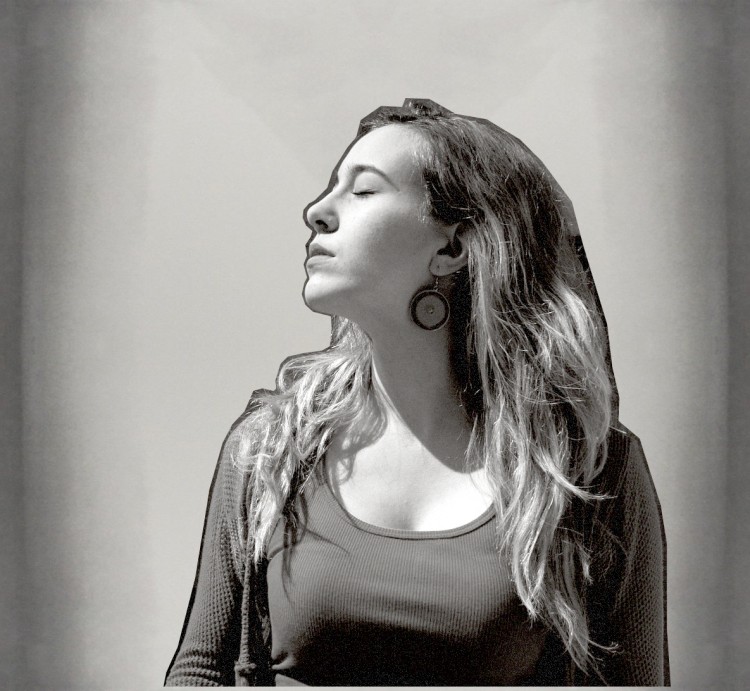 İpek Görgün
The first Patti Smith record that I bought was Peace and Noise, which was released in 1997. At the age of 14, I met a Patti Smith who had answers, which I thought I understood with my youthful arrogance, to the things that I had struggles in realizing, who went between being beloved and being insane, who sings with her own voice from Kerouac-Burroughs-Ginsberg triangle… I found out about Horses in Roll magazine when I was 15 and bought a copy of the record from Ankara – Shades. I remember that I lost my mind in the intro of "Land" and being noticed about Rimbaud with that song and got stick to A Season In Hell for three months. Maybe the teacher in Horses was Rimbaud, but my teacher was Patti Smith.
I never got myself out of the raw spirit and the power of Patti Smith's vocals in Horses. It has always reminded me of my youthful excitement, which fuels me to discover the world and I have tried to follow this feeling in the songs and lyrics I wrote. I learned the spoken word and what could be the result of the combination of literature and music from Patti Smith. And with Horses, I fell in love with being raw, the beauty of "not being adult", confusion, hunger, aggression and being natural.
I went to Boysan Yakar's birthday party when I was 26. When the song "Land" has started, I remember him rising up and started to jump around insanely through the intro of the song. I guess I'll remember my favorite song in Horses with him.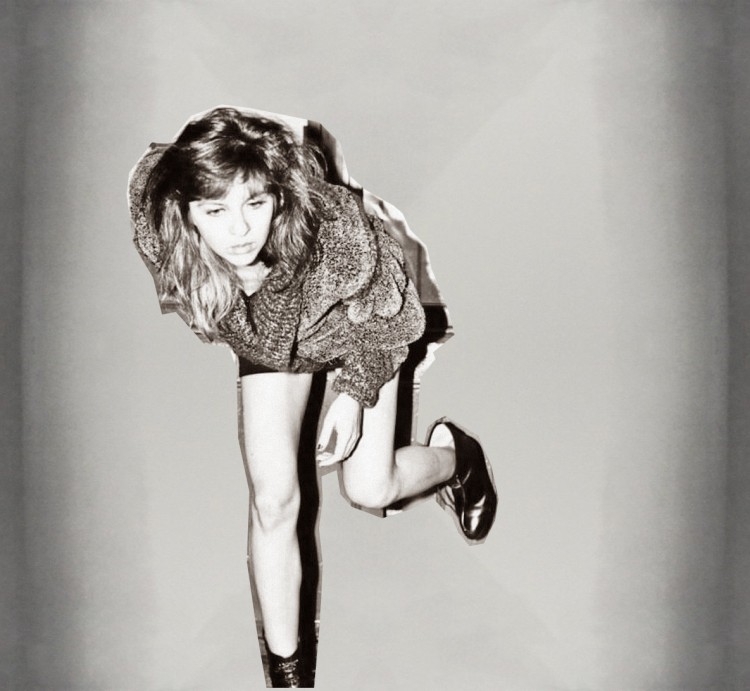 Monika Heidemann (Heidemann , The Juan MacLean)
She is always real. In her music, her speech, her looks, she is no one else but herself. This authenticity in "Horses" (and all her albums) is the ultimate inspiration I could get from an artist and from Patti Smith it is very powerful. She's just cool and natural and she doesn't compromise, which is rare. I got to see her perform "Horses" in Barcelona this year. It's also very rare to see an older woman performing her art these days. It reminds me of the purest reason we do art/music in the first place. It reminds me that I'm going to be making music and singing for the rest of my life. This is not a job or a hobby.
Her speaking voice is so sweet but then she sings and transforms into a hundred different versions of herself. As a singer and lyricist, it somehow makes it okay to do anything I want, if it wasn't before.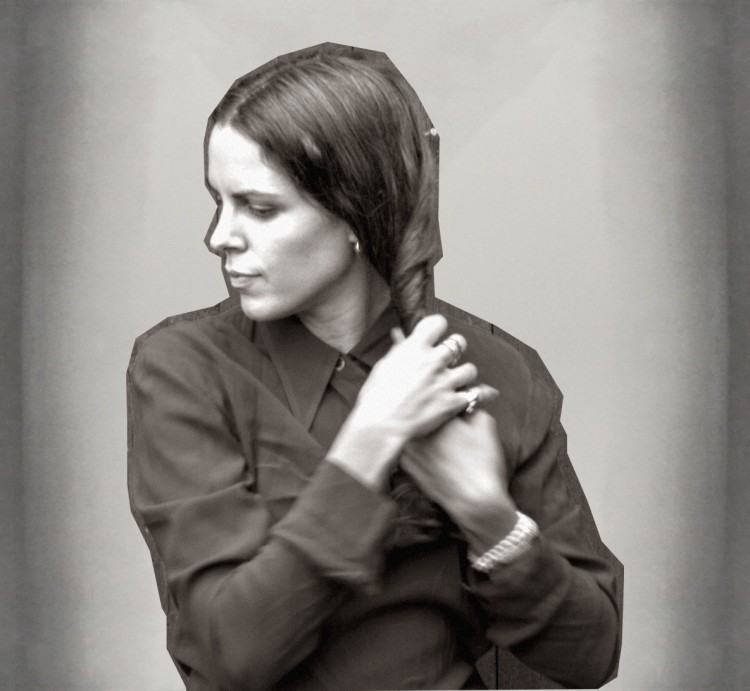 Dilara Sakpınar (Lara Di Lara – 123)
I don't remember clearly the first time I heard Horses. But I think I wasn't ready for this album when I listened to it for the first time. To be honest, Horses was never an album that I found myself in it musically. Instead, it was an album that I approach with logic and investigation. Why was this album important in that time? And of course, there's nothing to say about the lyrical effectiveness. Because of this, it doesn't make me recall a specific period of my life. It's more like a guide which I can have in mind during the song writing process. I really find Patti Smith as an influence, as an artist / musician or songwriter. Being an innovator, candid, above the ordinary, sensitive towards life and consistent, is what excites me the most about her.
My favorite track in the album is "Birdland". When I listen to it today, I feel like the world I'm living in has changed a lot and never changed at the same time.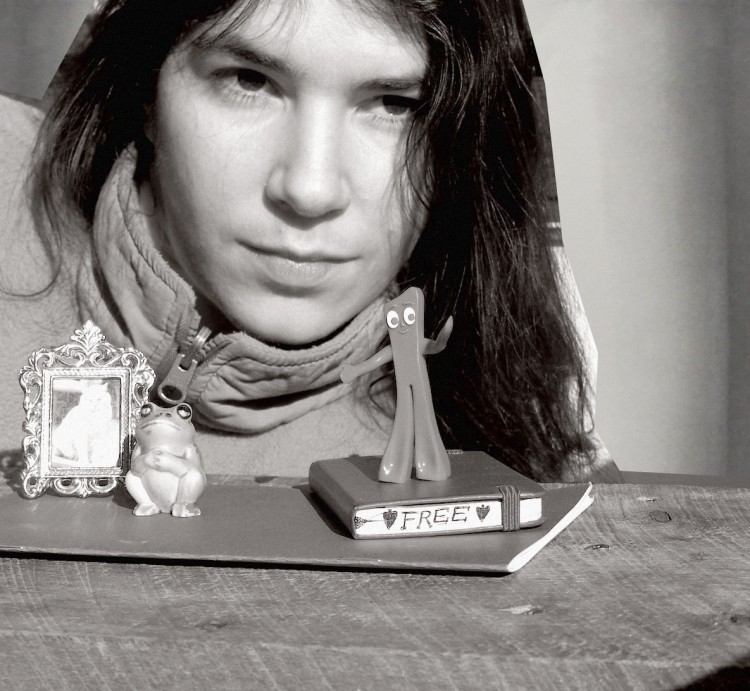 Ruth Garbus
During the time in my life when I listened deeply and often to Horses and other Patti Smith albums, I was in the sad habit of turning anything that I admired against myself — my vision was distorted by what I now like to call my "shit-colored glasses": Smith was tall and thin like a fashion model, unquestionably devoted to music and art, "cool"; I was short, round, completely lost and confused, without any sense of creative discipline or natural self-expression.
Just a few days ago I heard her interviewed on the radio: she's been wearing the same outfit for ages, the same old t-shirt and jeans. It made me realize the almost comical disparity between the reality of who she is and what she values versus what she represented to me back when I was in my late teens and early twenties. But even though my brain missed the point back then, I think the spirits in her music pierced through that messed up shell anyways, and influenced me.
Now that I'm older and somewhat less self-absorbed and self-loathing, when I listen to Horses I'm able to feel and receive a true, genderless freedom- it's like a medicine… I think she might've helped to heal me, she helped me to become myself.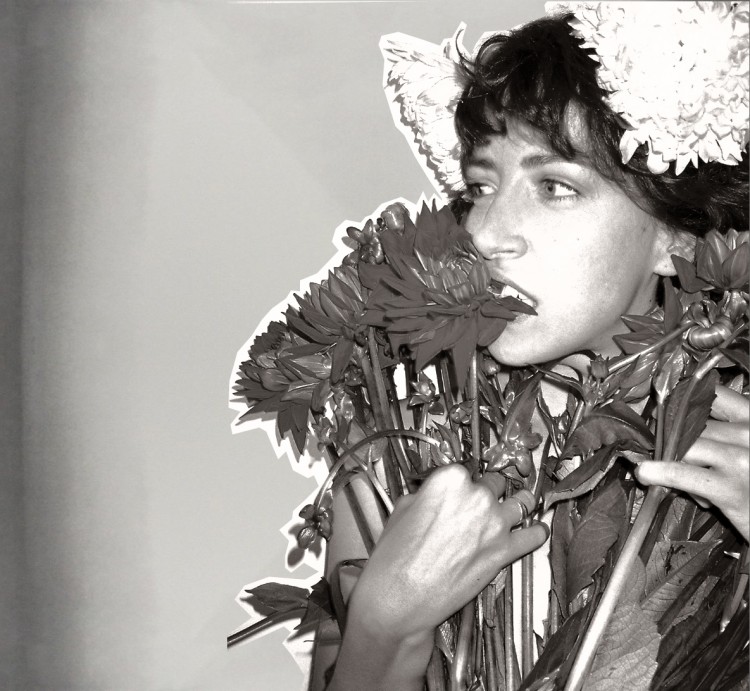 Jessica Sligter
The first time I remember hearing Patti Smith's Horses, was at one of the artist-soirées I used to organize in my run down Amsterdam room, years ago. And now it's precisely that vibe it evokes in me when I hear the record again. Young people together, struggling to make ends meet, but who all have something they're eager to make and share with others. Smith's punk sound and attitude really appealed to me, and she continues to be a fixed presence in my artistic world.
She has a vision, a drive, but at the same time a touch of nonchalance in her way of being an artist, which makes it so cool. It can be a great reminder, the possibility of a skillful-yet-nonchalant art. There's a hint of 'refusal of work' in there. It's very relevant today.