The show must go on: Touring despite everything
They say truth can be stranger than fiction, and sometimes life on the road can be more Spinal Tap, than glamour. Here are 10 stories of artists who have lost equipment because of natural disasters, accidents and even theft, yet heroically they managed to continue.
Text by Busen Dostgül, Cem Kayıran, Illustration by Mert Tugen, Translation by P. Ceyda Toksöz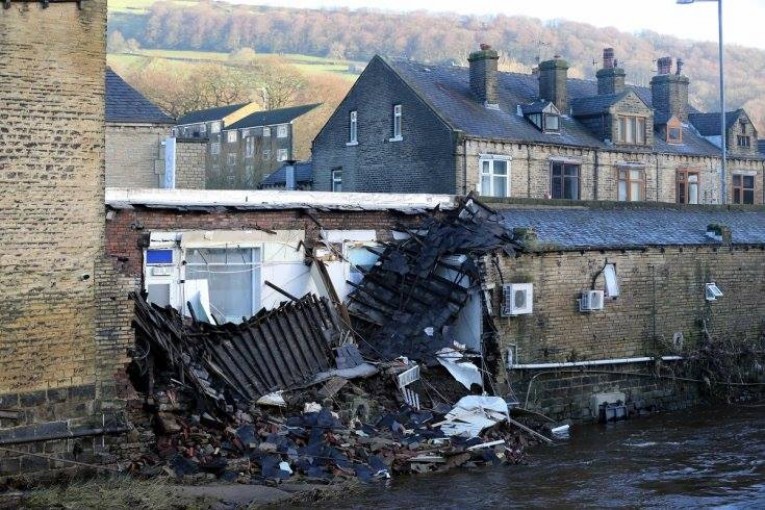 Ozric Tentacles
Ozric Tentacles visited Istanbul last march with God Is An Astronaut and Project RNL, but although that went without much of an incident, they have experienced two major disasters in the recent past. In 2012, they lost their entire recording studio, including their equipment and some new recordings due to a forest fire in Colorado. The group also has a storehouse in Leeds, England because of their European fanbase, but the storehouse was destroyed by a flood earlier this year. Ozric Tentacles lost most of their equipment in the flood, but instead of canceling their tour (only two weeks after the event), they went to social media and managed to raise 25,000 pounds from their fans to replace what had been lost.
The Brian Jonestown Massacre
Approximately 10 years ago, American cult psychedelic rock group The Brian Jonestown Massacre received some bad news just prior to their performance in the Bowery Ballroom, Brooklyn. The van carrying their equipment had been stolen, along with all of their equipment. They immediately made a list of all their equipment and made a call out to all their fans in the area, asking them to keep an eye out for their stolen equipment. The band was able to take advantage of being in New York and gathered all the necessary equipment for their show.
Passion Pit
In 2013, a major storm hit Chicago, causing damage across the city. Indie rock veterans, Passion Pit were preparing to perform in North Coast Music Festival, but all of their instruments on the stage were damaged and unusable. Expressing their disappointment, the band were eventually forced to abandon a live performance, performing a DJ set instead.
Frank Zappa
Frank Zappa's onstage fire is a story that has gone down into rock folklore. A Zappa concert on 4th December 1971in Montreux, Switzerland came to an end after an hour and a half, when a person from audience shot a signal flare into the air during Don Preston's synthesizer solo. First, flames scattered to Montreux Casino's ceiling, and then into every corner of the building. The crowd was evacuated with the help of firefighters, who who smashed the windows. The flames then spread to the building's heat system, which caused a massive explosion. Frank Zappa and his team lost all of their stage equipment in fire, however were grateful to still be alive, and to be making history. It is said the fire was inspiration for Deep Purple's ''Smoke on the Water''.
The Decemberists
The Decemberists, one of the most hard-working indie rock groups of the last 15 years, experienced an event that showed how important it is to pick the right support bands while planning a tour. During a long tour, the van carrying the band's equipment was stolen before the group's concert in their homeland, Portland. After one week, the van was found but the equipment inside was gone. Yet The Decemberists' tour continued, thanks to the equipment belonging to the tour's warm-up group, Okkervil River. The Decemberists' Picaresque album tour ran with only one date cancelled.
Johnny Marr
The Smiths' guitarist Johnny Marr, has had a number of well received solo projects recently. However back in 2000, following a concert at the Scala in London, his 1964 model Gibson SG guitar was stolen from the backstage are. The guitar was found 10 years later at a fan's house in London, then it was brought back to Johnny Marr. The fan, Stephen White, was sentenced to 200 hours community service. Johnny Marr, having lost his hope of ever playing this guitar again, said he felt very excited.
Handsome Furs
The now disbanded Handsome Furs was a group made up of poet and musician Alexei Perry and her now ex-husband Dan Boeckner from Wolf Parade. The Handsome Furs had their vital drum machine stolen from a coffee shop before a concert in 2007, in Montreal. This led the group to look for new ideas for the future of their project and they worked around the lost equipment in a number of different ways. At the end of the tour Boeckner gave an interview and said they had tried to find different ways to recreate their songs during each concert. The Canadian musician wrote an open letter to the person who had stolen their equipment pointing out that although his could sympathise that the thief might have had some personal problems, most musicians go through hardship in order to buy equipment.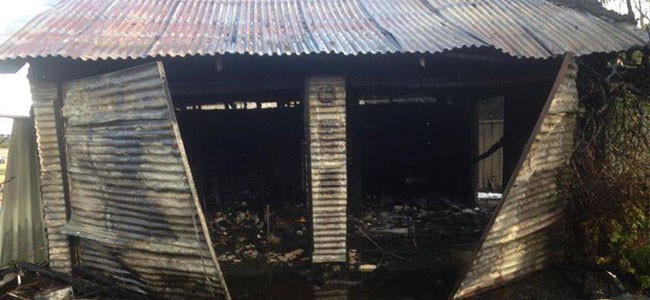 Hollow Everdaze
TheYoung Australian psychedelic rock group Hollow Evardaze' s studio was in their bassist Jackson Kay's house. Two years ago, the group's amps, guitars, drum set and effects pedals were destroyed in a house fire. Once again social media came to to the rescue and the band launched an appeal for donations to rebuild the studio. Over a variety of donation packages, fans could have a songs written for them by the group's vocalist Tim Karmouche for 100 dollars or for 1,000 dollars they could have the group perform in their backyard. The campaign reached its target in a short time.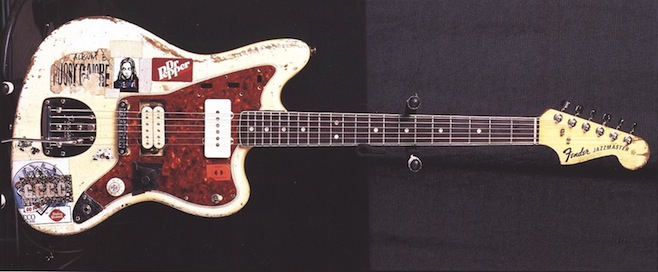 Sonic Youth
The 4th July, 1999 was one of the worst days in Sonic Youth's long history when a van that containing amps, guitars, effects pedals and a drum set specially designed for the group was stolen in California. The events that followed, however, made for quite a story. Hardcore fans of the group gave themselves the job of detectives and searched for the stolen equipment in music stores, websites, attempting to gather it all piece by piece. 13 years after the theft in 2012, Thurston Moore's and Lee Ranaldo's Fender Jazzmaster guitars were put up for sale in various websites. The former was found by a Belgian fan and the latter by an American fan who recognized the guitar after seeing it on an internet forum.
La Luz
In 2013 La Luz members crashed into the barriers with their car and the van carrying their equipment when they swerved on icy road on the way back home. They survived the crash but the equipment was not so lucky. According to a statement by the group, they performed many times after the incident and they had to be on the road to perform but had a hard time getting used to the car. The surf rock combo La Luz had planned on recording their new album in Ty Segall's house in Los Angeles, but due to the crash they changed their mind and decided to use an industrial warehouse used to construct surf boards.