Past Tense: An unusual trip from Europe to Mongolia - Mongol Rally
Mongol Rally is one of the strangest charity events worldwide. Without any support team, all the attendees have to finish the racetrack with a simple car and low budget. We asked two attendees about their Mongol Rally experiences.
Originally published in Bant Mag. No:29, April 2014 issue.
Text and interview byCem Kayıran
Mongol Rally is a charity rally, but very different to other disciplines – there are no degrees or winners. The rally starts from different locations in Europe and finishes in Ulan Bator / Mongolia. The rally is drawing more attention to rally as it gets bigger and bigger every year.
The story behind the Mongol Rally is a strange one. Two friends, Tom and Joolz, came up with the idea when they were looking at the Fiat 216 in their car park. The two decided to drive the car through the most absurd path they can. So they chose Ulan Bator as destination and hit the road with a packet of cigarette and some knives. But they couldn't reach Ulan Bator due to a number of problems, including visa issues. Even though they couldn't make it in the first time, the two friends promised each other to try it one more time. And after that decision, in 2004, the first Mongol Rally got started with six different teams.
The most significant things about the rally are the vehicles. All the attendees need to cross countries such as Romania, Georgia, Turkey, Azerbaijan, Turkmenistan and Kazakhstan with as little as possible spent on the vehicles. There are strict about the car engines and other vehicle specifications. That's the reason most of the teams drive small, old and weird vehicles in the rally. Old ambulances and British Hackney Cabs are common in Mongol Rally. Nissan Micra and Skoda Felicia are ubiquitous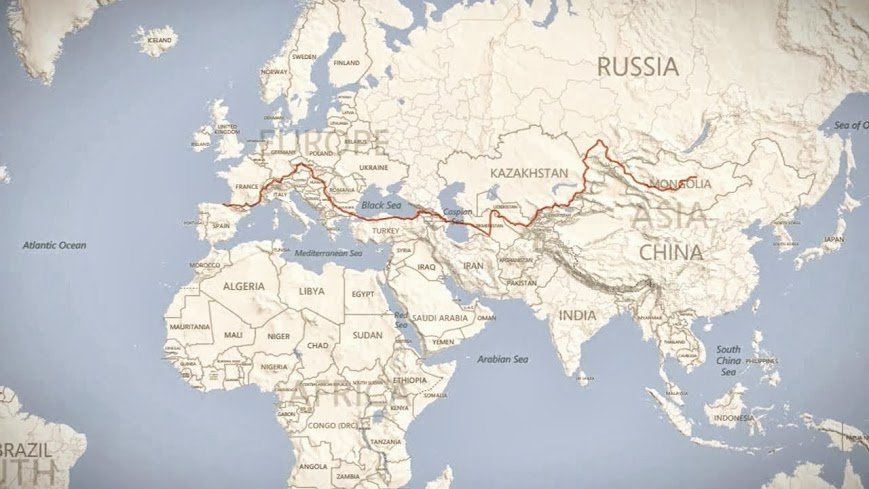 When the event got started, it was an independent rally. But from 2007, it became an event that has been organized by a group called The Adventurists. The main goal in the rally is to raise donations for charities, for example Cool Earth –a charity organization which tries to save the rainforests.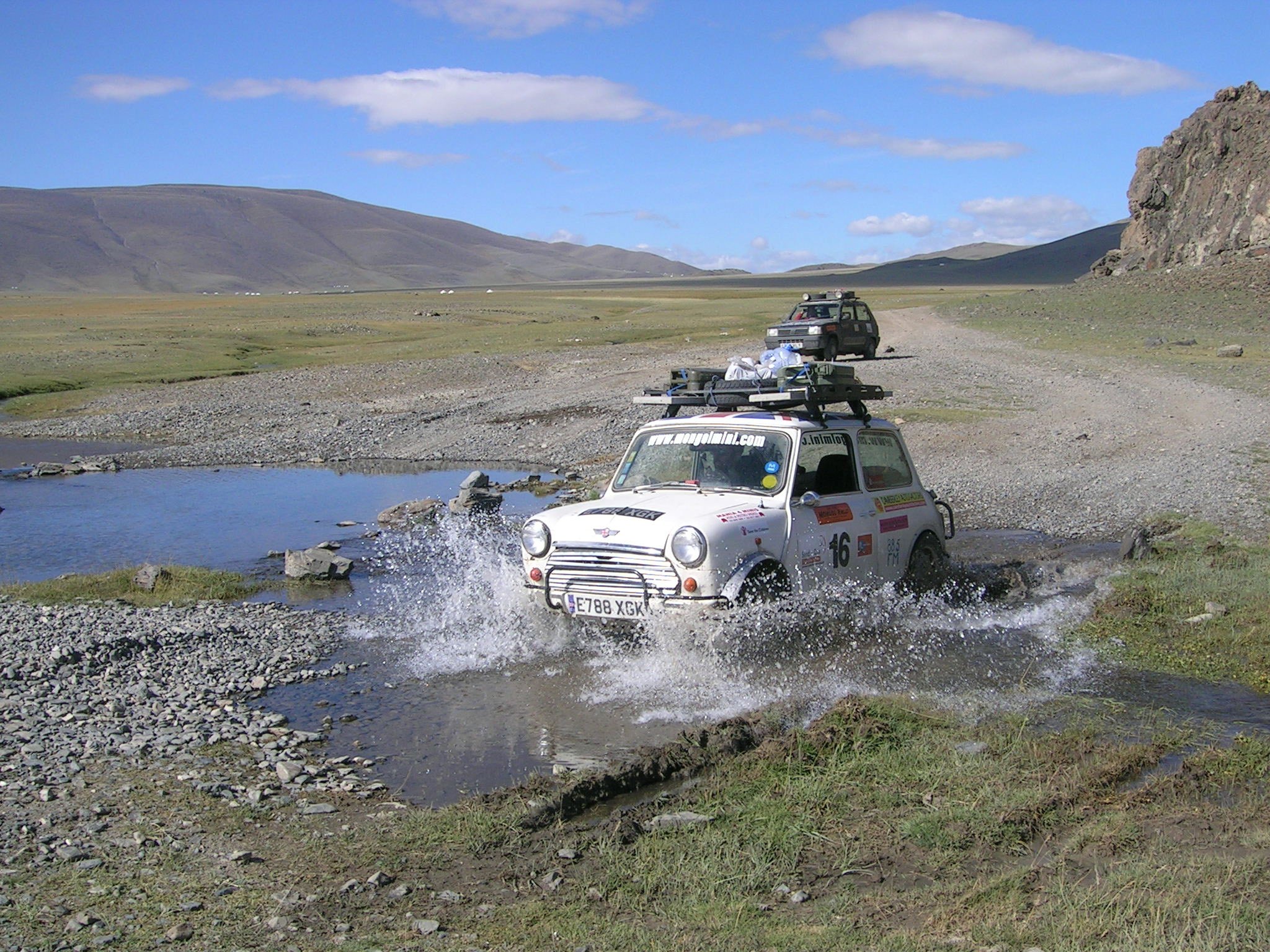 JAVIER SOBREMAZAS
Javier Sobremazas from Santander, Spain, finished the rally with his friends Alejandro Basanta and Angel Obregon in 2012. As independent filmmaker, he made a documentary about the rally, called Pryamo, Pryamo.
Introduce yourself.
Hey. Javi here. I'm a 32 years old filmmaker from Santander, Spain. I work part time in a local filmmaking studio called Burbuja Films. I also do freelance stuff, mostly music videos. I love music, vegemite and travelling.
How would you describe your own experience in Mongol Rally from an eye of a filmmaker?
It was a fantastic experience filmmaking-wise (and everything else-wise). We visited so many different countries, people, landscapes, colours… I felt like I was in heaven of documentary filmmakers. But it was hard at times… At the end of the day this is a rally, and I had to drive, cook, read maps, bribe border police. Also spent quite a few times being sick, but never felt like stopping filming.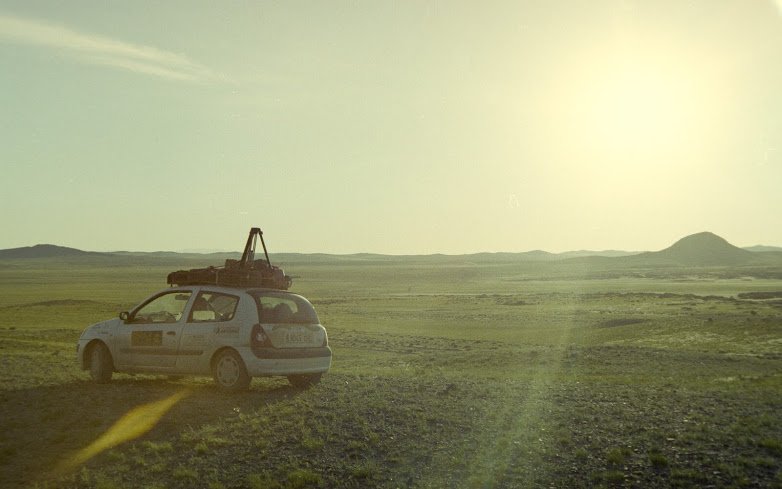 Why did you decide to take part in the rally?
I was working for the BBC in the UK. One of my friends told me he knew a guy obsessed with doing the Mongol Rally. Two weeks later we were all set and started preparing everything. This was like seven months before the rally started and I can tell you, they were seven months of stress. God, too many visas, paperwork, sponsor hunting…
Pryamo, Pryamo mostly includes fun parts of the trip. What was the hardest thing for you on the rally?
For me it was the fact of being sick in the middle of nowhere. I had a really bad diarrhea in Azerbaijan and high temp fever in Mongolia. Also, the car was struggling with bad quality petrol in some countries and it sounded like it was going to break any time. There are definitely tough things about the Mongol Rally. Many people quit before the finish line.
You've crossed Turkey as well. What's the first thing you have in your mind from the time in Turkey?
It was a massive change. It was the first time for me in Turkey and you cross the border and suddenly everything is different… mosques instead of churches, the culture, the language… We felt like it was the real start of the rally when we got to Turkey.
How did you feel when you guys finally got to Mongolia?
It is difficult to explain with words. We felt like this planet is freaking huge, but small at the same time. Just think of this: The same road that runs through your town is the same one that climbs mountains in Kazakhstan or crosses the plains of Mongolia. And we made the thing on a stupid Renault Clio, designed to go buy bread and milk in Paris.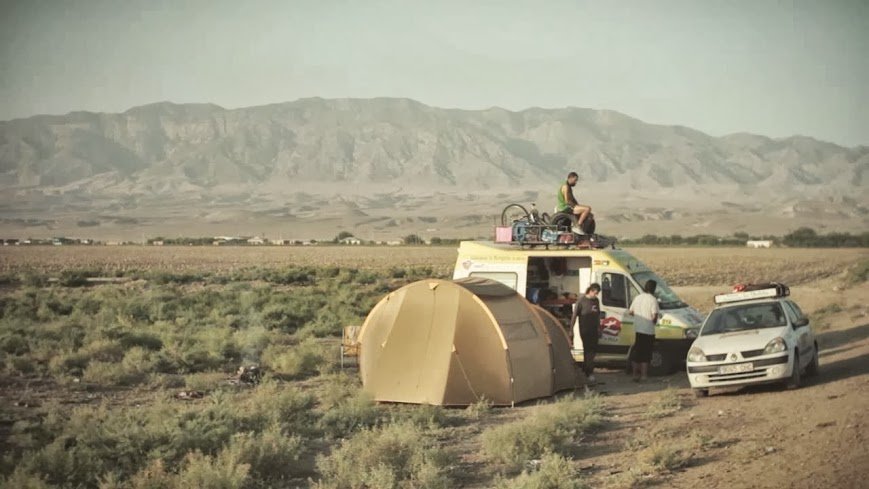 Are you planning on joining any other rallies in the near future?
We would like to! After completing the rally we felt like the next adventure should be, at least, as good as the Mongol Rally, and believe me, that's not an easy thing to accomplish. It changed the way we see travelling. I don't know… I would feel stupid going on normal holidays to a hotel and beach and things like that, we need real travelling and adventure.
Apart from that, I'm preparing another documentary. It will be about music video filmmaking and travelling and the same time. Still working on this idea…
DAMIEN RYAN
As a member of a four piece team called The Nomadic 90's, Damien Ryan from Limerick, Ireland attended the rally in 2013. The Nomadic 90's is one of the few teams who achieved to finish Mongol Rally with motorbikes.
What's the story of your team's name The Nomadic 90's?
Nomadic 90s – the idea was to reach Mongolia where the people are nomads and the bikes we used were only 90cc.
What made you decide to join?
We did the rally after seeing it online. We raised money for a hospital here after my nephew received life saving surgery.
How much preparation did you do for the rally?
We spent 6 months to get ready. We prepped the bikes learned how to fix them and brought as little with us as possible. We decided on a route and applied for visas, etc.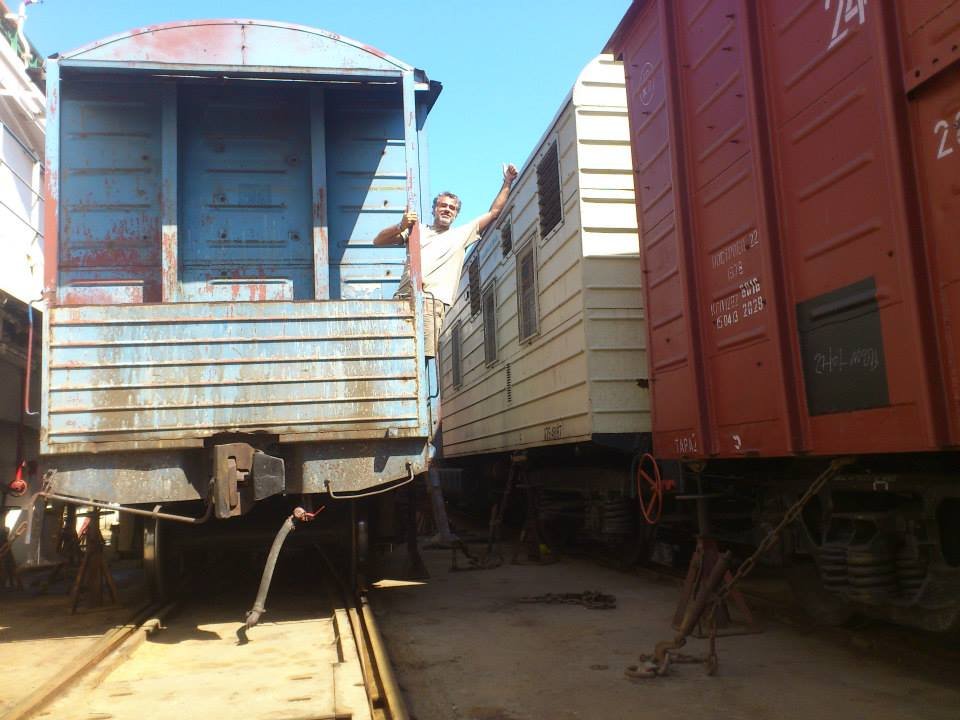 How was riding a motorbike through Mongolia?
They were like bicycles with tiny engines, very uncomfortable and a max speed of 75kmph 15-20 year old Honda Cub 90s.
What was the hardest thing of Mongol Rally for The Nomadic 90's?
The hardest thing was sitting on the bikes for up to 14 hours a day for 5 weeks. This and the camping on the side of the road.
You were here in Istanbul during the riots and protests. Can you tell us about that experience?
We were there when the riots were getting quiet but we did see some riots. We were interested in how the people cared so much to risk their lives and we thought it was noble as we do not see many protests here
You've crossed countries like Georgia, Hungary, Romania, Turkey, Azerbaijan, etc. Can you tell us about the visa process a little? That would be pain in the ass I suppose.
The visa process did not cause problems until we tried to get into Russia. We tried to use an agent to get this visa along with five others. The agent let us down and we got stuck in Kazakhstan. We spent over 600 euro each for visas, it took seven hours to get in at the port in Kazakh.
Are you planning on joining any other rallies in the near future?
We have not plans as of yet this year as we have no savings left as the trip was very expensive. We also have work commitments.