Changeable forms: Ekin Fil
Welcome to Ekin Fil's world of shoegaze and ambient running through her pedals and echoing her heart out.
Interview by Ekin Sanaç – Photo by Erinç Güzel
With her latest record Ghosts Inside that came out on Helen Scarsdale in June, Istanbul-based artist Ekin Fil drags the listener to somewhere deep, obscure, hidden and possibly more serene than ever within. Ekin Fil is playing Le Guess Who? 2017 as part of the programme curated by her sound mate Grouper on November 10. Welcome to Ekin Fil's world of shoegaze and ambient running through her pedals and echoing her heart out.
What are some of the details that define the process of creating and recording Ghosts Inside for you? What was that period like for Ekin Fil? What are the things that shaped it?
To be honest, it was a weird and rather fragile period. My life was more restless than usual and it was an emotionally intense time. But despite all the change, there was also a bizarre stillness going on. I guess I was kinda lost in the middle of all these new feelings. We were struggling with health issues as the whole family. Most of the time, I couldn't stay at my own apartment. Everybody was sad. Time was heavy. My connection with the outside world was weak, except for this thing. And a lot more…
It's possible to say what differs Ghosts Inside from your previous works is the fact that it's a lot driven with piano and keys. Was that a decision made from before? Or did things work out like this during the process? And how has this affected the album you think?
It wasn't a decision made from before. I always use keys when I work on music, but this time I felt like whatever I was playing, they had to somehow remain as they are, without many layers added on top. A feeling of being more direct got through to me. It was simple. Quiet. I guess this carried the album somewhere very convenient for the given mood.
The abstractionism in your music seems to open up your songs to different interpretations and arousals. How important is creating this space for the listener to you?
Although I don't like saying this much, this is something I kinda try to achieve. While building the song as a whole in itself, I believe those spaces you mention can take different forms each time both for the listener and for me. More precisely, I hope so.
Ekin Fil's music also feels like a celebration of solitary. What happens during live shows? Do you go into your own world? Or do you try to work a different kind of relationship with the surrounding environment?
Actually I get really excited. And sometimes I feel like I show too much of me and this can make me feel embarrassed. Sometimes I feel so deep and even want to cry. Of course, it's possibly not right to think about these feelings so independently from the surrounding environments. Maybe I'm just exaggerating, because I don't play shows very often. But I can say they each represent distinctively difficult, and at the same time equally pleasant moments.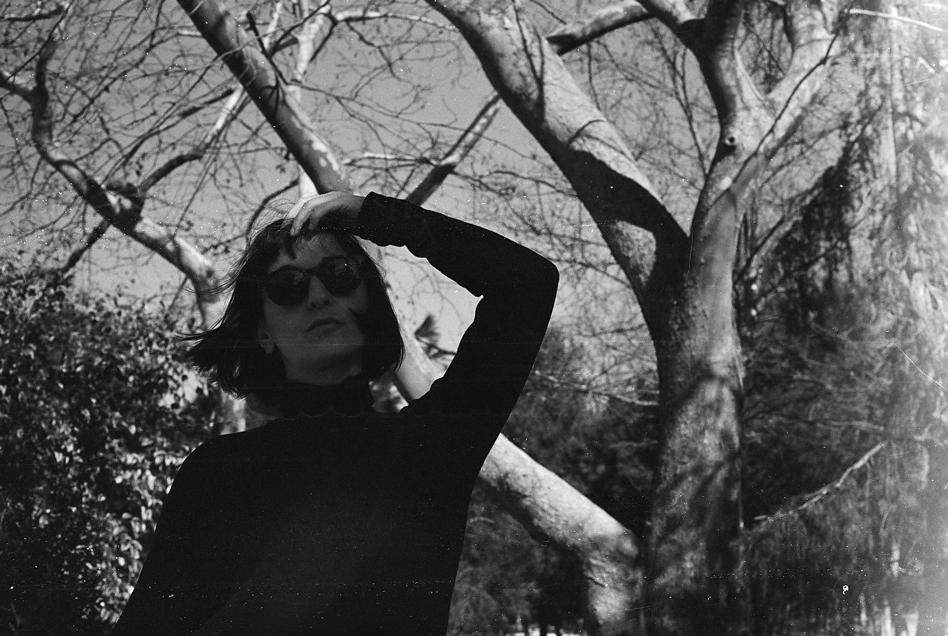 What are the performances you don't want to miss at Le Guess Who?
Mostly Gas. I am also curious about Radio Philharmonic Orchestra performing Lili Boulanger. I am hoping to finally watch Pruient and I was thrilled to see Big Brave in the programme. We'll see how that works live. I also listen to Yves Tumor quite a lot lately, so that's also curious.
You have made soundtracks for several films namely Inflame, The Seagull and The Gulf. What attracts you most in working with films and what are the approaches you use different than creating an album?
Of course it's very different to work on an existing story and form than making something from scratch on your own. I think you need to be at a certain perception level in order to be able to infiltrate into those worlds. In the end, it is a group work and it's important to be able to explain and discuss the work on your part. After reading the script or watching the film, I create basic structures according to the sound palette I imagine and send them to the director. If this also translates into the other side, we start working together.
Do you ever imagine yourself making utterly different kinds of music?
All the time. Hip hop, R&B, Turkish pop, etc.
Which character (can be fictional) have you had a crush on when you were young?
Not a crush, but I wanted to be like Sam of the Generations tv series or Lorena of Alcanzar.
What news in terms of shows, collaboration, split, etc. can you share for the coming days?
I will be playing in Ankara for the first time on October 24 at Noxus as part of an In the Void night. After playing at Le Guess Who? on November 10, I will play West Germany in Berlin on November 15, and at the end of November there will be an Istanbul date. We have also been planning a split with Kaosmos. I hope we'll release it before the year ends.