Always changing and always charming Liars is back with the 8th full-length titled TFCF. Recorded by Angus Andrew in Australia, the new Liars release doesn't fail to fascinate. We take a look back at the journey of the band, one of the guests at Le Guess Who? this year, with important characters, trivias and interesting stories, from A to Z.
Text by Cem Kayıran & Busen Dostgül – Illustration by Tolga Tarhan
Angus Andrew
Founding member of Liars, Angus Andrew, is the only member from the original line-up of the band, with the Aaron Hemphill's decision to leave Liars. Andrew's storytelling and creativity in song writing had been changing, surprising the listeners with each and every record. The brand new album TFCF is the first one in Liars discography, that is recorded by Angus Andrew alone. The album cover is sort of an homage to the departure of Hemphill, as told by Andrew in a REDDIT interview:
"I felt like I was married to Aaron creatively and now that he is gone, I am alone in my wedding dress. The record is basically the theme music for our creative relationship deteriorating."
Berlin
One of the most iconic records in Liars discography, Drum's Not Dead, was recorded in the capital of Germany. In 2004, the band moved to Berlin to record their third LP in an East German broadcast center. Focusing more on modified drum sounds and rhythmic patterns, Drum's Not Dead opens a vast and brand new page of possibilities for the rest of Liars discography. The conceptual record tells the story of two fictional characters titled Drum and Mt. Heart Attack with mesmerizing song structures. Drum's Not Dead includes some of the most significant Liars songs like "It Fit When I Was a Kid", "Let's Not Wrestle Mt. Heart Attack" and "Drum Gets A Glimpse".
Can
German's legendary Can has been one of the most influential bands for Liars members throughout their musical journey. While the traces of Can's legacy can be heard in almost all of Liars' records, ex-member Aaron Hemphill described the influence of Can in a SPIN interview five years ago with the following words:
"We're huge Can fans. We listened to Can when we first started writing songs and it's just so inspiring. They had a huge impact on Daniel Miller, the Mute founder, and I think there's a huge connection with Can and electronic music in sort of like the structure and the duration and repetition."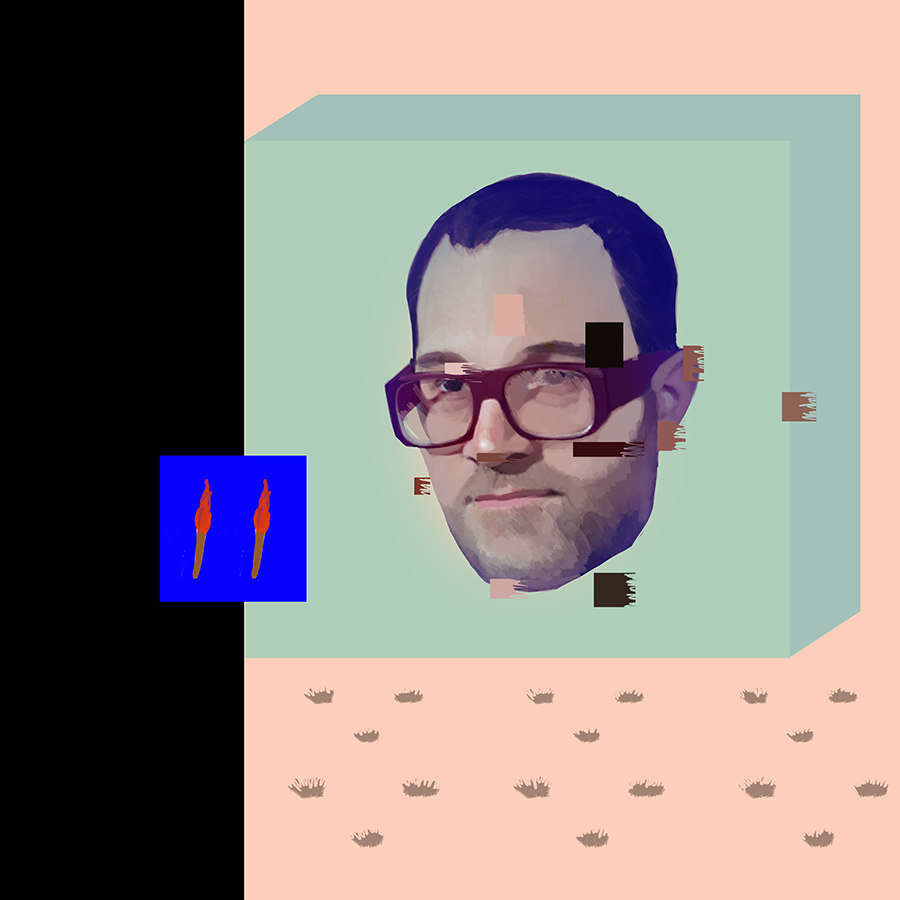 David Andrew Sitek
You may recognize the name David Andrew Sitek from band TV on the Radio, but he's also known as the producer of numerous artists like Foals, Yeah Yeah Yeahs, Beck, Nine Inch Nails, as well as Liars. Sitek and Liars came together on May 2003 to record They Were Wrong, So Were Drowned, which is way different than the debut as being a concept album. With the efforts of David A. Sitek, they created a lyrical and auditory magic in the songs.
Emblems of Another Story
The sixth track of TFCF, "Emblems of Another Story" offers a serene and gloomy atmosphere. Built on some spacious field recordings and alluring bass tones, "Emblems of Another Story" is probably the most ballad-like track in TFCF.
Fins to Make Us More Fish-Like
Fins to Make Us More Fish-Like EP is the first EP of the band, released in 2002. This EP is also known as one of the two recordings of the band as a four piece. Consisting of three songs, which include the alternative version of "Grown Men Don't Fall in the River, Just Like That" (the first track on the debut album They Threw Us All in a Trench and Stuck a Monument on Top) and two others called "Pillars Were Hollow and Filled With Candy, So We Tore Them Down" and "Every Day Is a Child With Teeth". This EP was first released on Mute Records' sub-label Blast First (in July), and then on Mute Records itself (in November the same year).
Gern Blandsten
Gern Blandsten is the name of the label that put out the debut They Threw Us All in a Trench and Stuck a Monument on Top, back in 2001. The New Jersey based label was named after a character in a Steve Martin comedy. Along with their motto "Fine musical products for the socially unaccepted", Gern Blandsten has released the debut records of Ted Leo and the Pharmacists and another Le Guess Who? act Dâlek.
Harz Mountains
Second full-length of Liars, titled They Were Wrong, So We Drowned was one of the earliest examples of the band's unique way of storytelling. Liars' 2004 release is a conceptual record, that focuses on witchcraft tales in the setting of Harz Mountains of Germany.
INXS
Beck's powerful attitude in production has led many artists to come together for a good reason. Record Club was one of the projects Beck created in 2009, and was a project where many artists and musicians (selected by Beck) met up in a studio to cover another artist's album in a single day, spontaneously. In 2010, Beck picked INXS's Kick album for the project. Angus Andrew and Julian Gross of Liars, as well as St. Vincent, Beck, Os Mutantes, Daniel Hart and Brian LeBarton came together for a period of 20 hours to cover INXS songs. Beck, then, released the outcomes, accompanied with live performance videos.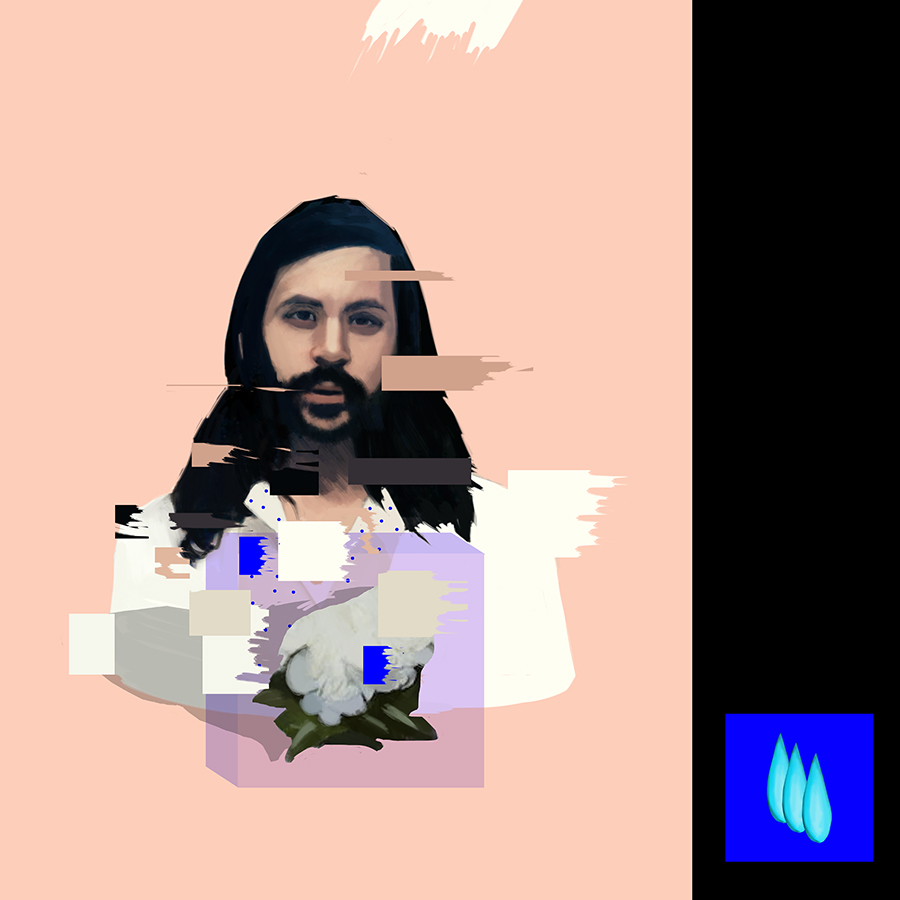 Julian Gross
Played with the band for ten years, between years 2004 and 2014, Julian Gross has been on the drums for six Liars records. Alongside his drumming duties, he's been quite busy with the band's visuals. He designed the cover artworks for the band's many singles and Mess LP. Also, he directed the fantastic visual companion of Drum's Not Dead called Drum's Not Bread. Working on album cover designs for bands such as TV on the Radio and Yeah Yeah Yeahs, Gross has mostly focused on his visual art after his departure from Liars.
Kill Your Idols
S.A. Crary's music documentary Kill Your Idols focuses on New York music scene's past and present with a vast range of interviews and live performances. Liars was one of the bands that took part in the documentary along with Thurston Moore, Lydia Lunch, Michael Gira and J.G. Thirlwell. Premiered at Tribeca Film Festival in 2004, Kill Your Idols won the Best Documentary award in the festival.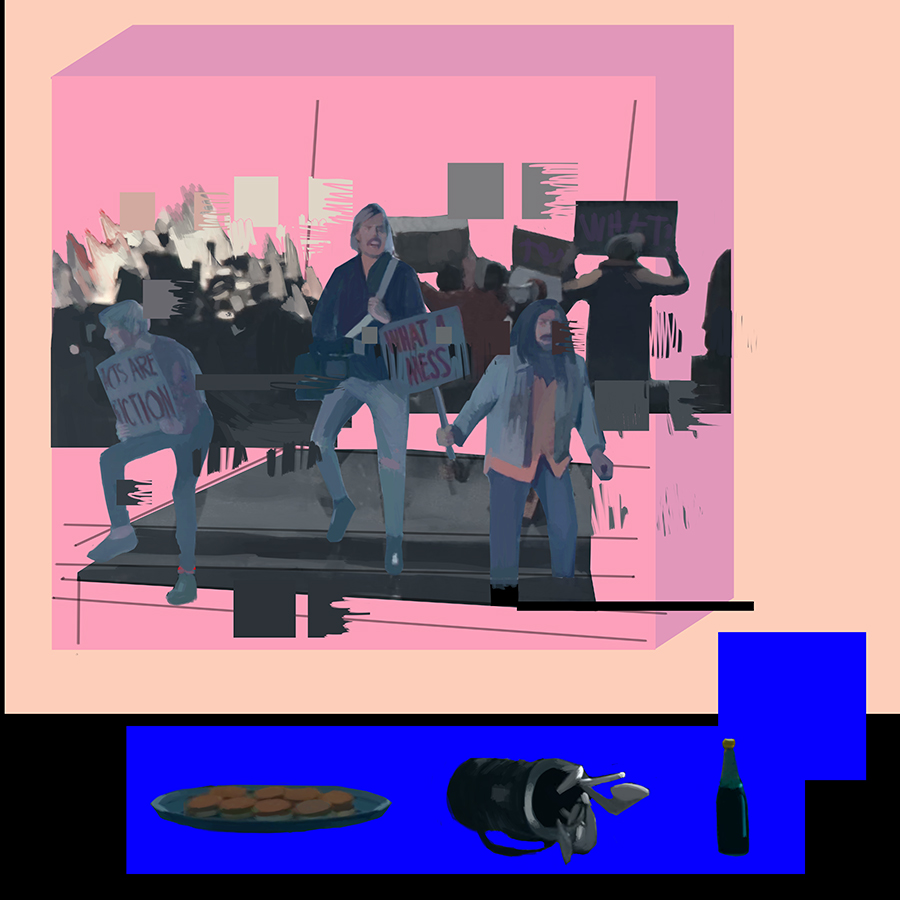 Luis Cervero
Probably one the best videos that Liars ever made was released in 2014 for Mess track "Mess on a Mission". Liars members Angus Andrew, Julian Gross and Aaron Hemphill had the same moves (walking backwards up a staircase) on the green screen in a loop, and the director Luis Cervero has perfectly located them into various fantastic environments. He also came up with the idea of giving each various accessories like a golf bag, a bicycle or a bottle of wine and placing them in banks, caves, stages and elsewhere. This video was also nominated for Independent Music Video of the Year at AIM Awards 2014.
Mute Records
Mute Records is one of the most important labels in London that includes acts like Fad Gadget, The Residents, Grinderman, Wire, New Order, Yeasayer, Nick Cave and the Bad Seeds, Stereolab, Liars, Ben Frost, The Afghan Whigs, etc. in its catalogue. It's been 17 years since Liars members came together and had started doing strange and cool things. So, Mute Records has also been a loyal "friend" of the band for almost 15 years. Starting with the second Liars album They Were Wrong, So We Drowned (2004), all seven albums including the latest one named TFCF is released on Mute Records.
No Barrier Fun
Fifth release of the Liars discography, Sisterworld, purely showcases the vast range of influences and brilliant songwriting ideas of the band. The second track of the record "No Barrier Fun" is a minimal, vivid and fluid piece. The beauty of the simplicity and comfort in Andrew's voice and the both mystic and hypnotic atmosphere created by repetition is irresistible. You should definitely listen to the fuzzy remix of the song by Suicide's Alan Vega aka Duetonal.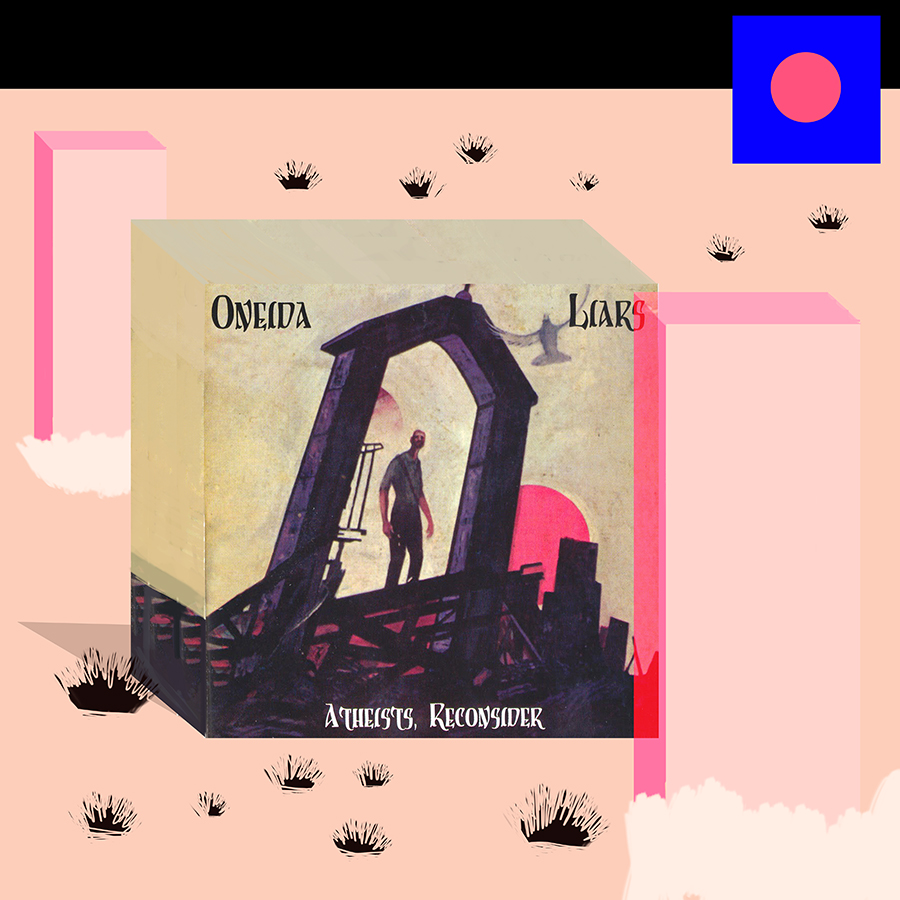 Oneida
One of the very first releases of Liars was a split EP with Brooklyn based noise rockers Oneida. Titled Atheists Reconsider, 2002 released EP includes three songs from each band. Along with two never-before-released tracks, the two bands covered each other's songs. Oneida put some sonic touches and screams on Liars' Fins To Make Us More Fish-Like track "Every Day Is A Child With Teeth", and Liars returned the favour with a cover of Oneida's Anthem of the Moon track "Rose and Licorice".
Plaster Casts of Everything
Opening track of Liars' self-titled fourth studio album, "Plaster Casts of Everything" is one of the loudest and most intense songs in the band's discography. Angus' vocals repeat the words "I wanna run away" and "I wanna bring you too" in anxiety, while the raw and crunchy guitar riff creates a meditative impact. The demented music video directed by Patrick Daughters is probably the best companion for such a wild song.
Quixotic
In an interview with The Quietus, Liars' frontman Angus Andrew mentioned the first time he saw the band Quixotic live. He recalled this childhood when everyone's favorite band was Quixotic in the interview. He pointed out Mira Billotte's fascinating drumming:
"The thing that blew me away most next to the singing was Mira's drumming. Her drum patterns, style and technique were so unique and enhanced each song."
Read the Book That Wrote Itself
A marvellous track from the second Liars LP They Were Wrong, So We Drowned. It stands as one the first proofs that even a sound of a pen writing on a paper can be used in a Liars song.
Snail
One of the visual companions of Drum's Not Dead record was made by Angus Andrew. In this movie called Helix Aspersa, you experience the whole record while watching a garden snail wander around on a white background.
TFCF
After almost three years of silence, Liars was finally back with some mysterious videos and (funny but not funny) photos of Angus in a bridal gown teasing a new album called TFCF (Theme From Crying Fountain). After Julian Gross' departure in 2014, another old-timer Liars member Aaron Hemphill had decided to leave the band. No matter what, new Liars song "Cred Woes" was out in June and Angus was playing shows (in his famous bride costume) with a new live set-up. All of the 11 songs in TFCF was written by Angus Andrew and recorded in his home studio and outside of his studio (recording sounds like birds, air, etc.) in Australia.
UFO
It's well-known that the legendary post punk outfit ESG doesn't fancy their songs being sampled by other producers. One of the most sampled songs in the music history, ESG's "UFO", was turned into a wild and raw noise punk track. Titled as "Tumbling Walls Buried Me in the Debris With ESG", fifth track of Liars' debut LP includes Angus' distinctive vocal lines and sibyllic atmosphere all over the place.
Vimeo Festival + Awards
Liars has been releasing a lot interesting, funny and creative video clips. Let's remember the "Scissor" video, which was directed by Andrew Bruntel in 2010. Angus was desperate in the middle of the sea and was trying to figure out those mysterious rocks. With his skills, Bruntel created a dramatic scene both for the song and Angus. In 2011, "Scissor" video won The Best Video award in Vimeo Festival + Award, which was one the most prestigious awards in video industry.
WIXIW
Liars is one of those bands that pursue new challenges in songwriting and production spans with each album. Released in 2012, the sixth Liars full-length titled WIXIW is one of the first and distinctive encounters of the band with electronic layers. Produced by the founder of Mute Records, Daniel Miller, WIXIW was recorded in Liars' private studio in Los Angeles. For the first time in the band's history, a song's title is being used as the album title.
X-Posure
Right after the release of the brand new record TFCF, Liars has been the artist in residence in Radio X. As a guest of radio's new music guru Josh Kennedy's X-Posure show, the band played a special session for the radio including the first live recordings of some TFCF tracks.
Yoonha Park
You may recognize the name Yoonha Park from the latest Liars' video "Cred Woes", but you have to give some credit for his genius work for the video he made for the Mess track "Pro Anti Anti". In the video, Angus and Aaron had the chance to experience the high-tech of face recognition. Video shows every detail of the creation process, such as face scans, 3D technology and more. Later, we see Angus and Aaron's sculptures melting in colors in a kind of dramatic way, like seeing yourself melting and vanishing. Here is what Angus had to say in a NOWNESS interview about the "Pro Anti Anti" video: "It's the idea of not taking anything too seriously or at face value".
Zen Sekizawa
Los Angeles based photographer Zen Sekizawa has worked with a lot of musicians and artists like David Lynch, OK Go and James Corden, and she's the brain and eyes behind the many fascinating Liars promo photos. After working with the band for the records Sisterworld and WIXIW, she is also the one who took marvellous photos of Angus Andrew in a wedding dress for the cover and promos of TFCF.