Illustrated: Pharoah Sanders
Text by Cem Kayıran – Illustration by Furkan 'Nuka' Birgün

Born in Little Rock, Arkansas, Farrell Sanders began playing tenor saxophone when he was in high school. His professional career as a musician started in Oakland, California where he became friends with John Coltrane. Right after he moved to New York in 1961, he started to play with Sun Ra, who eventually gave his blazing nickname.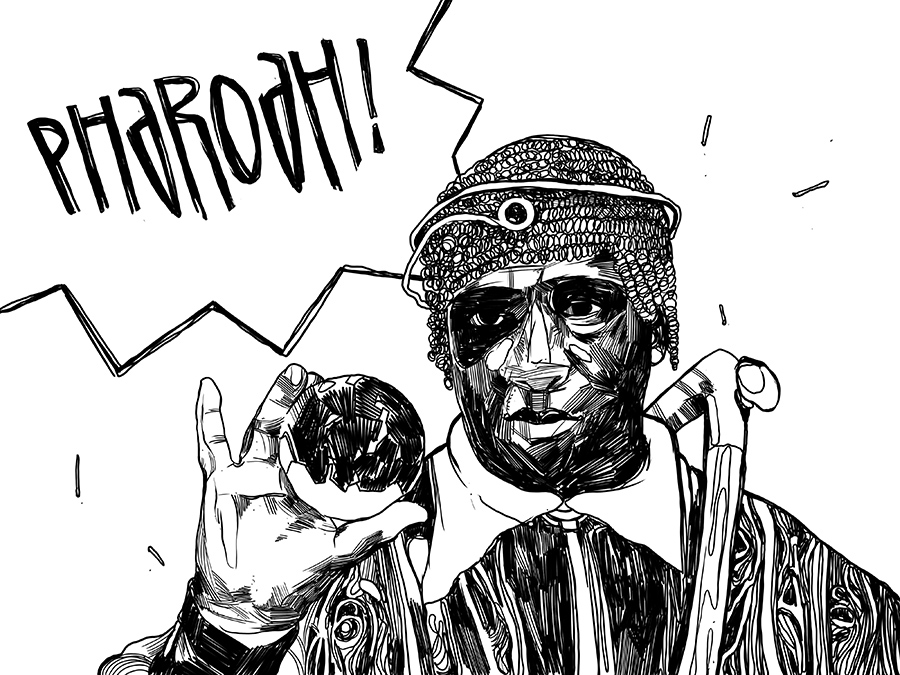 Sanders joined John Coltrane's band in 1965 and performed in two different records the same year. With his unique style of playing and approach to sounds and music, Sanders is one of the main inspirations for Coltrane's gravitate towards avant-garde.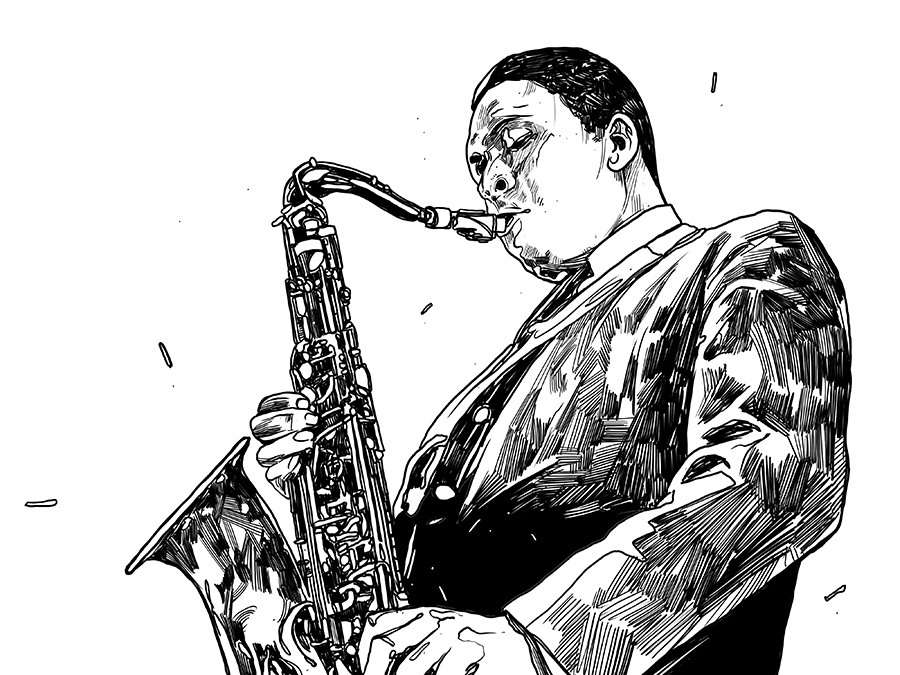 As a band leader, Sanders released lots of cornerstone albums from legendary labels like Impulse!, ESP-Disk and Arista. His third release as a leader, Karma, is one of the most sensational free jazz records with a lot of spiritual touch in it. A distinctive saxophone sound and salutary approach can be heard all over the record. Released by Impulse! in 1969, Karma's personnel included Lonnie Liston Smith, Leon Thomas, Julius Watkins, Reggie Workman and more.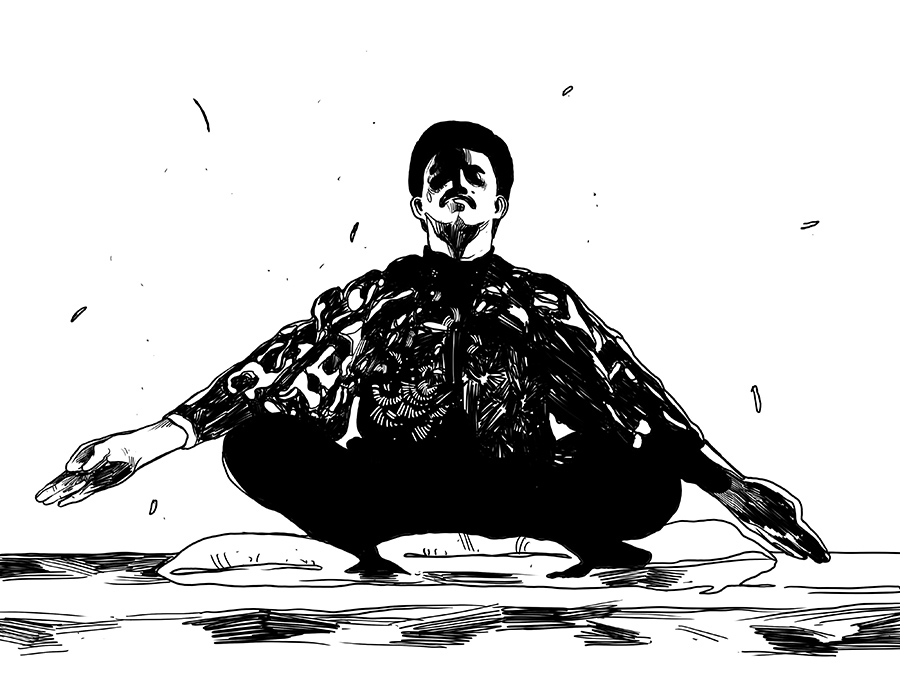 Throughout his musical journey, Sanders played with a wide range of musicians from Sonny Sharrock to Kahil El'Zabar and visited and embraced lots of different cultures and made various collaborations. In 1994, Sanders and late Gnawa musician Mahmoud Guinia joined forces for a Bill Laswell produced inspirational record called The Trance of Seven Colours.