"Always On" has started its continuous 50 hour-long live stream!
50 female, transgender, and non-binary electronic music artists from different parts of the world are participating in the 50 hour-long "Always On" line up.
The inspirational magazine on female drummers, Tom Tom Magazine and Moog Fest has teamed up for Always On live stream, presenting 50 female, transgender, and non-binary artists' through continuous performances. Always On has started yesterday and will be continuing until December 8, with one-hour long performances from each participant, which among are Suzanne Ciani, Fay & Ayse of the band Savages, Madame Gandhi and Moor Mother. And from Turkey, synth-pop duo kim ki o, who recently released a new album called "Zan" is on the line up. You can directly go and start watching the #AlwaysOn performances through this link.
For those who want to read more, here's a quick finding from the archive: The interview we did with Tom Tom Magazine for Babylon magazine's June-July 2013 issue.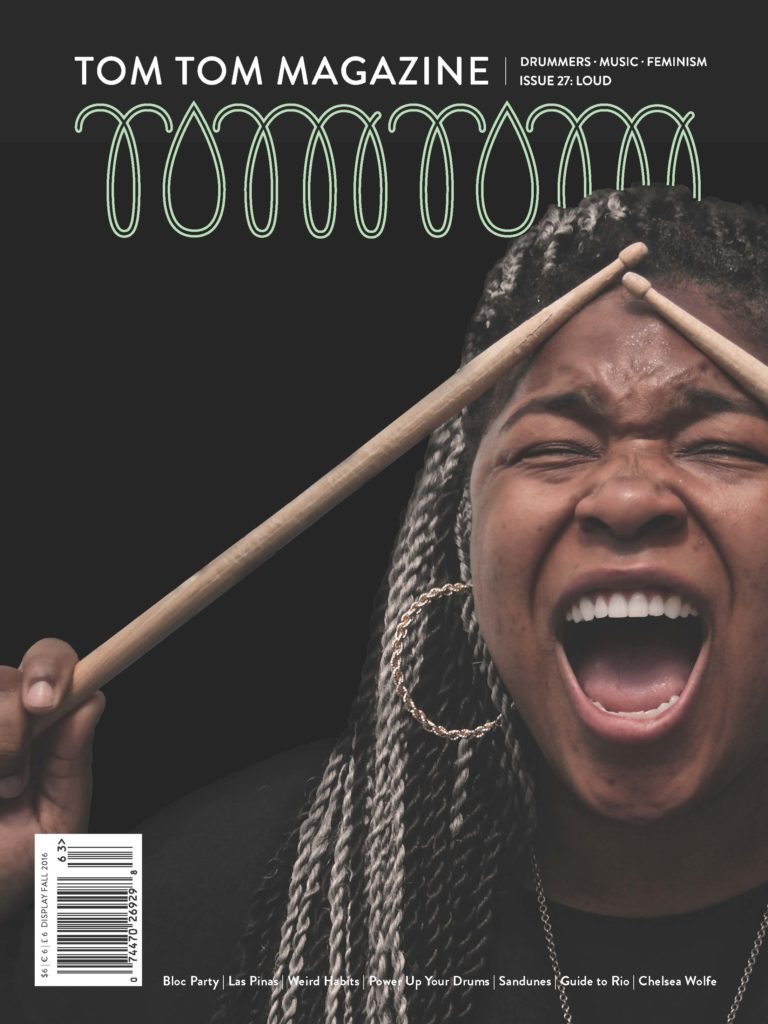 Tom Tom Magazine: "This magazine is about real drummers playing music"
What have been determining in coming up with the idea of Tom Tom Magazine, the magazine on female drummers? When did you start it? What is your team like?
I started the magazine in 2009 because there is nothing like it and we (female drummers and the rest of the world) need it. We women drummers have little to no media representation and whenever we do have it, we are highly sexualized. This magazine is about real drummers playing music.
The Tom Tom Magazine team is an incredibly smart and passionate group of writers, designers, illustrators, photographers and more. About half of the staff are female drummers. We have staff all over the world though most of us are based in NYC.
How do you distribute your magazine to other parts of the world? Please tell us about your network.
We are distributed mostly by passionate women drummers stationed throughout the world. The rest of our distribution (the more business-y side of it) is handled by Hal Leonard and Ingram. We are distributed in the largest chain of music stores in the US called Guitar Center (which is an amazing thing) and now we got picked up by Barnes & Noble (major bookstore chain in the US). We are still looking for a great European distributor. That is our next goal.
What are some of the magazines that have similar attitude as Tom Tom Magazine from around the world? What are your personal favorites?
Recently amazing magazines have been popping up that are aligned with a similar focus as us. Hi Hat Girls in Brazil is dedicated to female drummers. She Shreds based out of Portland, OR is focused on female guitar and bass players. I also love The Drummers Journal in the UK. These 3 magazines are fairly new and only She Shreds is in print. The other two are online only. MEOW.com, homoground, sadie magazine, rookie mag are all great websites.
Besides the magazine itself, what other activities are you busy with currently?
I am SO BUSY with the magazine I really don't have any down time. I get on the drums whenever I have a free minute. In addition to working on the magazine, I run a female drummer contest called Hit Like a Girl and I am also hoping to launch on online store later this year that sells drum gear to women and like-minded feminist guys. All of the vendors in our store will agree to market to women and consider women when they manufacture new products. This is what I am working on aside from the magazine. (Interview by Ekin Sanaç)