A Turkish Fantasy Full-Colour Adventure, with Gaye Su Akyol
As part of the Red Bull Music Festival Istanbul, during the screening at Kadıköy Theatre on September 27, Gaye Su Akyol will be performing the brand new soundtrack she prepared with Bubituzak for one of Turkish cinema's cult classics, The Deathless Devil. Join us for an illustrated adventure led by Akyol, where you can find out about the essentials of outer-space travel, the inspirations for her music, her favorite local fantasy masterpieces and much more.
Interview by Melikşah Altuntaş – Illustration by Sadi Güran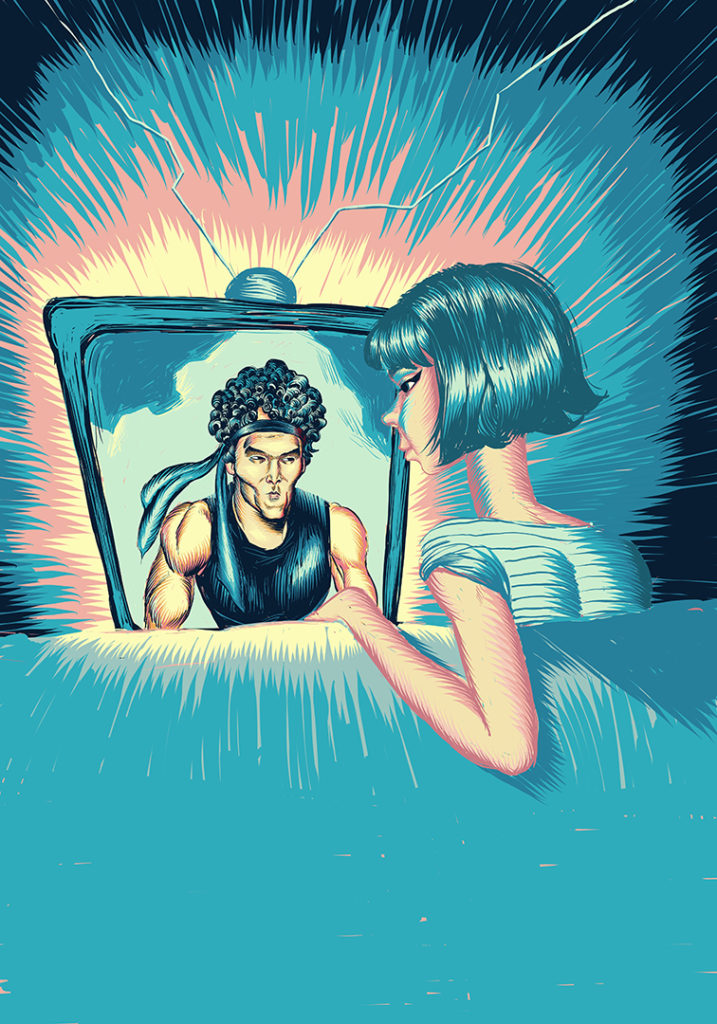 How old were you when you found out about the treasures of Yeşilçam for the first time, and through which film? What are some of your secret pleasures in Turkish fantasy cinema?
I think The Man Who Saved The World and the Turkish E.T., Badi, were the first Turkish B-movies I watched. Wild Blood and the Rambo adaptation Ramo are definitely at the top of my secret pleasures.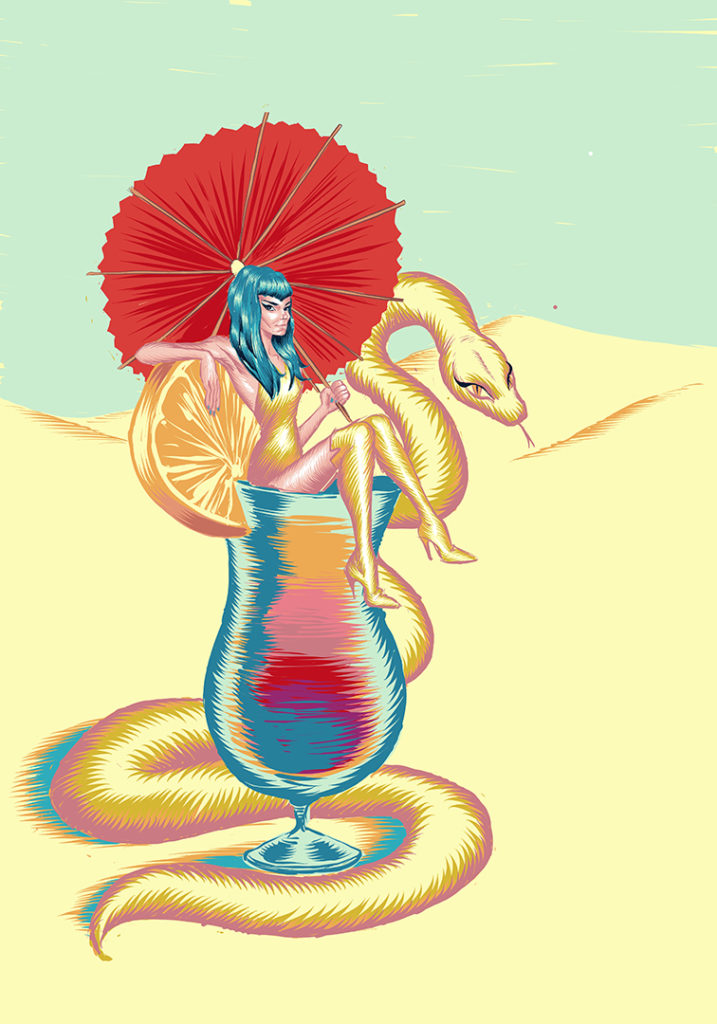 If you were to create a cocktail that is prepared from the inspirations of your music today, what would be in the recipe?
I will try to prepare a decadent cocktail with bottles chosen randomly from my cellar: fill the quarter of the shaker with dreams and another quarter with fantasies. Half of it is already ready! The rest is sci-fi, rock & roll, Turkish classical music, Turkish folk, archaic Anatolian culture, and various cultures and trends from different corners of the planet that inspire me. For example: DIY, art brut, folk artists, taverns, sea, passion, freedom, the courage to be unique, retro-futurism, quantum physics, space, cartoons, music, animals, plants, deep conversations, stardust, time machines, probabilities and never-ending love! If you like, you can add some Spinoza, Nietzsche, Müzeyyen Senar, Jean Dubuffett, William Blake, Ulus Baker, Melih Cevdet Anday, Turgut Uyar and Erich Fromm for the aroma. Your cocktail is ready. Do not knock it back, drink it slowly, enjoy every sip. Cheers!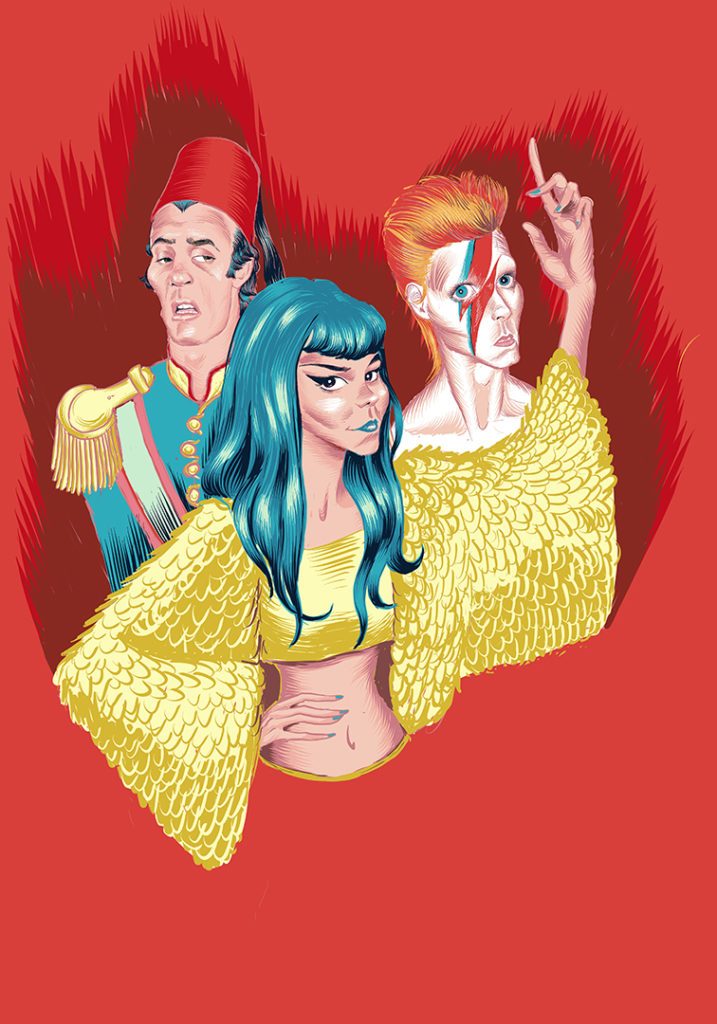 If you were to have a silly superpower, one of those powers that we can only see in a fantasy B-movie, what would it be, and what would you use it for? What would be your superhero name?
This is the question that I have been waiting for for years, and didn't even realise. How about this absurd yet very fun superpower: to be able to create a parallel universe with my music, and to be able to develop it all the time. People who can solve the hidden puzzle in my songs would be able to come and live alternative lives in this universe. So when they are sick and tired of the horrible realities of this world, they will have a place to go, where everyone can be free to act and be as they want – a universe without the concepts of war, guns, borders, limitations and governments. My superhero name would probably be "ConsistentDream". Hahaha!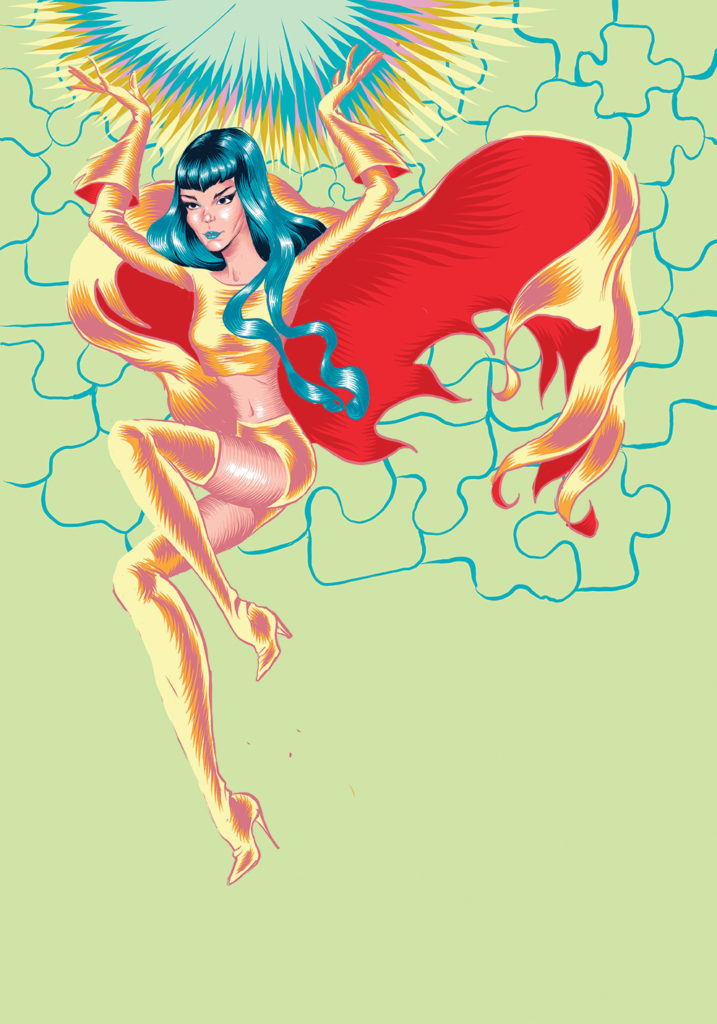 If you were to summarize the 1970s with three albums and three films, what would they be?
Films: A Clockwork Orange, Tosun Paşa and Annie Hall. Albums: Erkin Koray's Elektronik Türküler, David Bowie's Aladdin Sane and Black Sabbath's Master of Reality.
*This interview was conducted originally for Red Bull Music Festival's official magazine "The Note".