Jym Davis and his wearable art in 3 questions
US based artist Jym Davis creates dreamlike masks and wearable art that are closely linked to nature. He took our 3 question survey and let us know more about his work.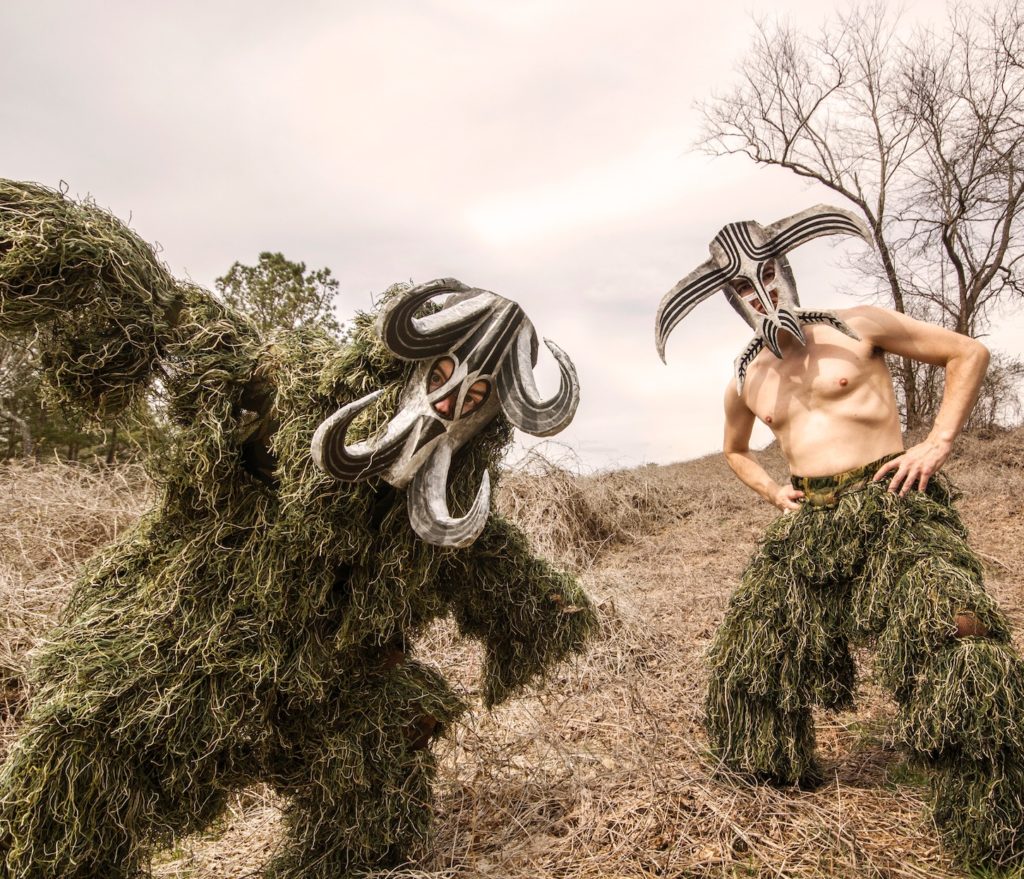 Can you name three feelings or ideas that you like to touch upon in your work?

I want my outfits and masks to have a timeless quality. I like when a viewer isn't sure if the model in my photograph is living in a past, present, or future world. This is one of the reasons I use natural landscapes without any hint of modernity or civilization. I also want my work to have an earthy quality. By this I mean the work should look handmade and well-worn. Not new and spotless. Also, I hope there is a sense of ambiguity. I want the identity of the models to be lost in the outfits.

What is one thing you want people to know about you/or your work?

My work is really inspired from being out in nature. I have done several National Park Artist-In-Residencies here in the United States and the experiences really formed my artistic worldview. I would encourage all artists to take a break from city life and travel out to remote places where you may not have a good phone signal. Let your work be informed by swamps and deserts and forests.

Is inspiration a "must" or a "myth"?

A little bit of both. The inspiration is usually only a kernel of an idea. I'll have some dream-like or fuzzy notion of what an interesting mask or garment should look like. But, of course, as you work this concept changes. This is a source of frustration for many of my students. They often say to me, "My work didn't turn out like I planned." But to me, that is interesting. If my original sketches were exactly like the final artwork, that could be boring. It is a little bit like translating a text from one language to another. As you work, you have to be a creative problem solver and emphasize the best parts of your ideas.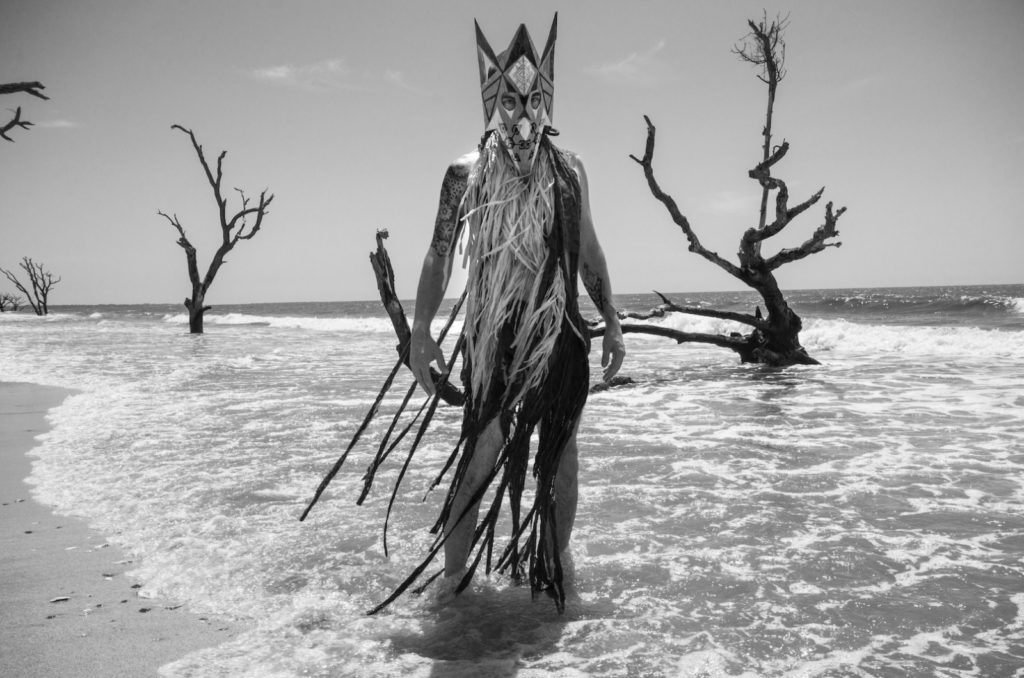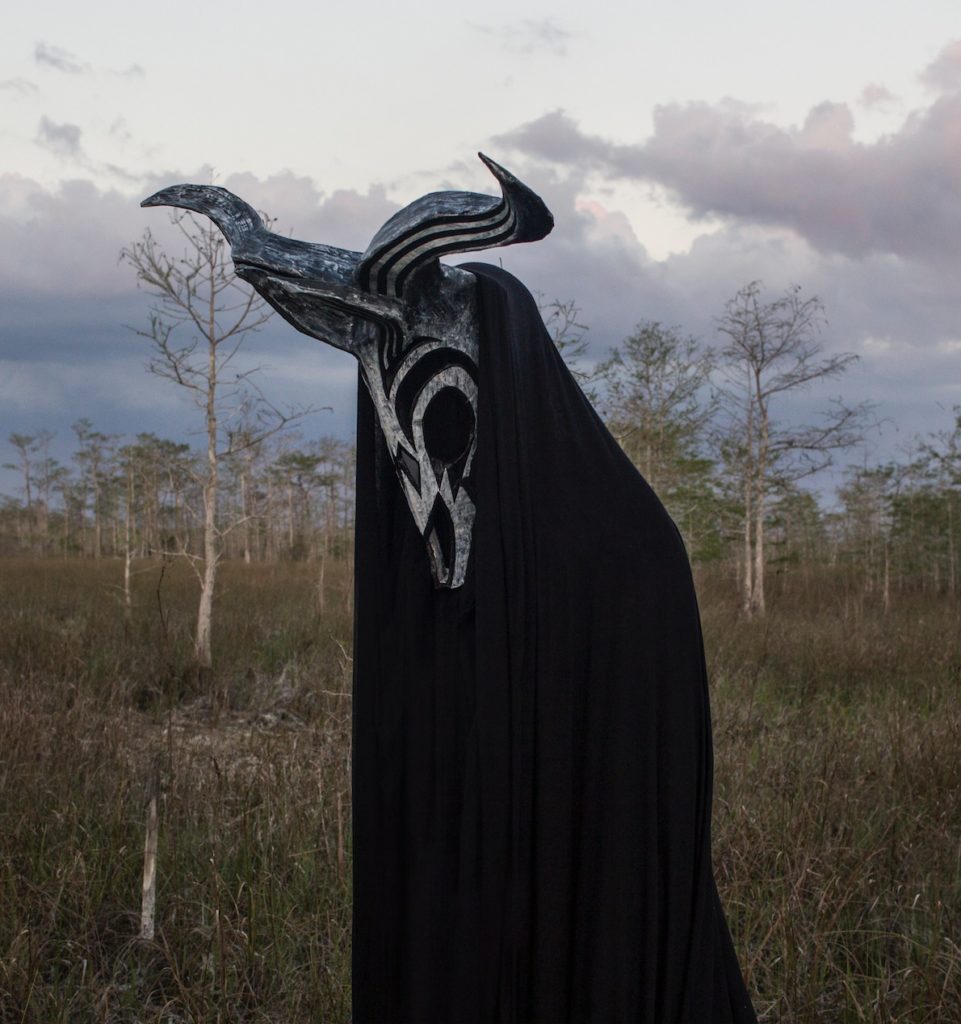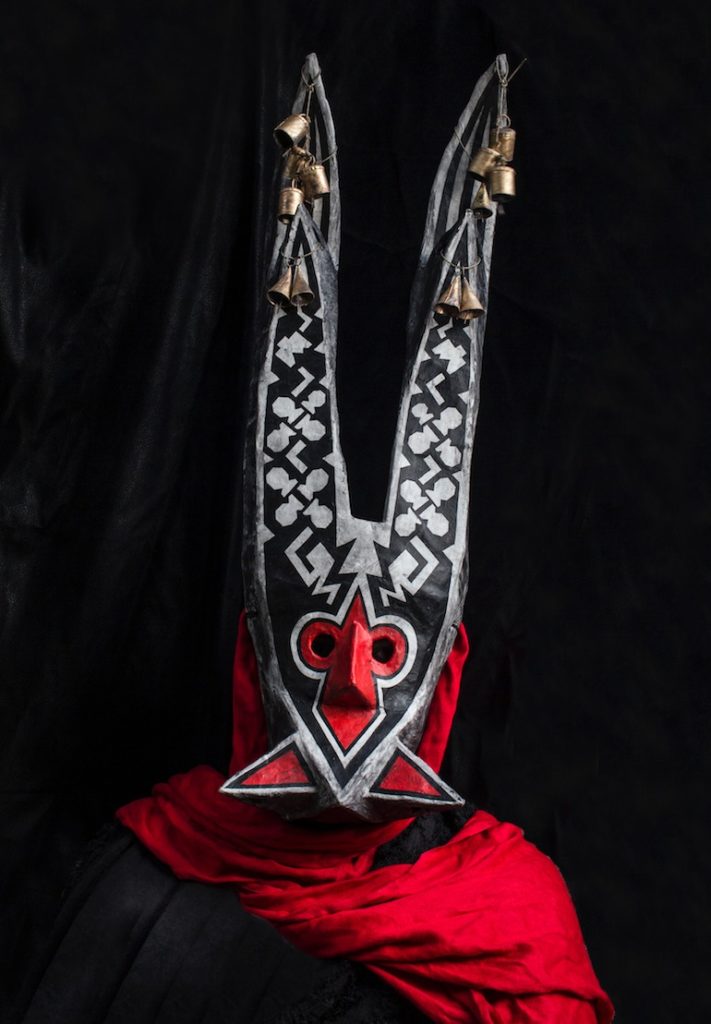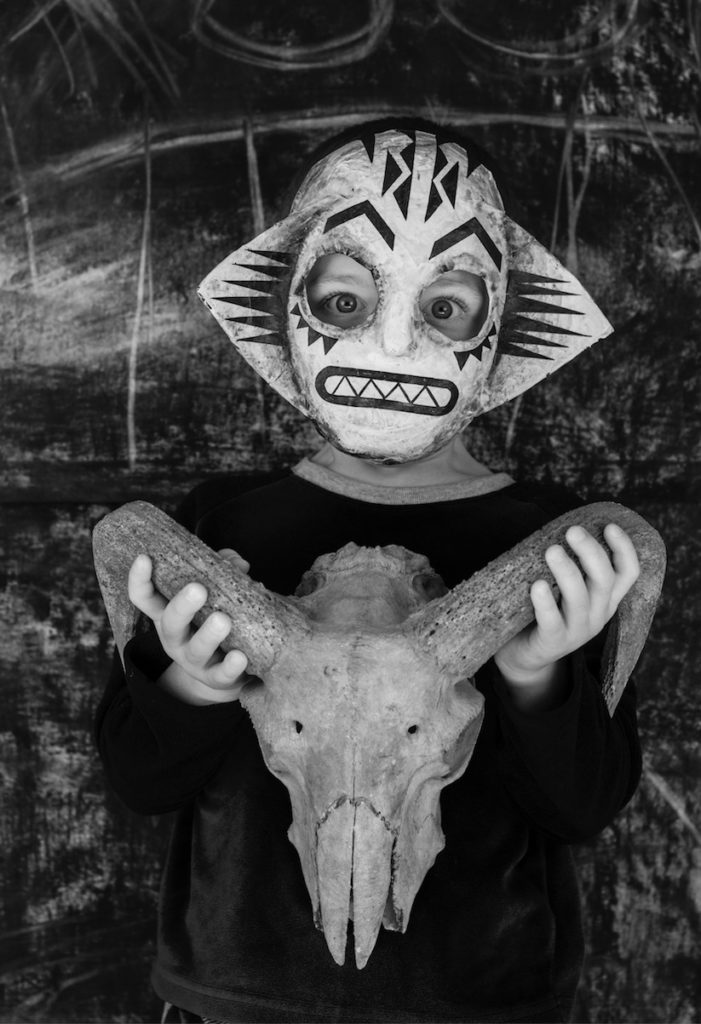 About Jym Davis

Jym is an Associate Professor of Art at Reinhardt University. His work has been featured by The National Endowment for the Arts, Hi-Fructose Magazine, and Juxtapoz Magazine. The Atlanta Journal Constitution included Jym on their "Get Excited About" list for upcoming 2021 art shows. Since 2016, Jym has been a National Park Artist-In-Resident five times: Big Cypress Preserve in Florida, Petrified Forest National Park in Arizona, Lassen Volcanic National Park in California, Craters of the Moon Monument in Idaho, and Bandelier National Monument in New Mexico. His work reflects his interest in conservation, environmentalism, and 'otherworldly' landscapes. His wearable art and sculptural masks reflect the animals and landscapes where his artwork was made. His recent exhibitions include Feinkunst-Krueger gallery in Germany, Treat Gallery in NYC, and a 2019 solo show in Nashville. He is also known for his art inspirational Instagram account FALSE FACE which is creeping up on 145 thousand followers.